Housebuilder says system contributed to decline in completions in half year results
The operation of the English planning system has hit its "lowest point" for years and is constraining housebuilders' ability to open sites, according to housebuilder Redrow.
The firm said planning delays caused by a lack of local authority resources was one of a number factors which saw it deliver lower completions for the first half of its financial year.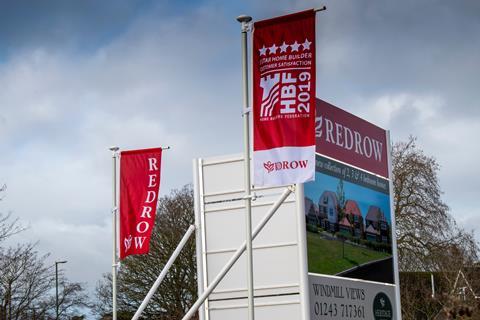 The housebuilder made the comments as it announced results for the six months to January 2, showing record turnover of £1.05bn, up 1% on the prior year, despite the planning constraints.
The firm reported a pre-tax profit of £203m, up 17%, with house price inflation exceeding build cost inflation, which is now predicted to rise to 6% over the financial year. A rise of 8% in average private sale prices made up for a decline in completions.
Shares in Redrow rose as much as 3% on opening as it increased its dividend and said it now expected turnover to rise to as much as £2.4bn by 2024, compared to previous expectations of £2.2bn turnover.
However, Redrow chief executive Matthew Pratt said in a statement accompanying the figures that it was "clear the planning system is now at its lowest point for a number of years."
>> Is working from home driving a planning system crisis?
>> Is the planning system on the brink of collapse?
He said this was due to resourcing issues at local authorities, that had seen "a number of in-house planning officers choosing to leave and join the private sector", and which was "compounding the ongoing issues caused by a bureaucratic and unacceptably slow system."
Redrow has long campaigned for planning reform, arguing the system holds back the growth of the industry, but these comments come amid growing concern that the system is in crisis in the wake of a decade of austerity and the extra burden of pandemic working.
Official figures released before Christmas showed the speed of decision-making by local authorities has fallen to its lowest level for five years, while a recent House of Lords committee diagnosed an "evolving crisis" in council planning teams.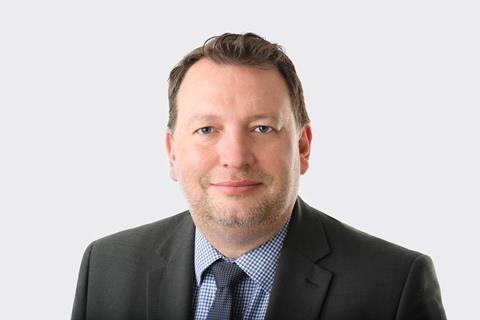 Redrow's said its private sale home completions fell by 6% to 2,290 homes, a fall it blamed in part on "outlet constraints in some areas of the country due to very high demand and planning delays".
Redrow's Pratt said: "While we can manage these issues, it is a particularly challenging barrier for small and medium sized housebuilders to overcome," he said. "Therefore, we would repeat our call for Government to address these crucial planning problems."
Pratt's comments come after Barratt chief executive David Thomas yesterday told Housing Today that "local authorities and planning departments have been massively challenged by the pandemic", and that the business was coping simply by building in sufficient lead times for sites to flow through the system. "You have to just assume things are going to take longer than they should," he said.
Redrow's results saw the firm allocate a further £26m to fire safety improvement works, taking its total provision to £36m. It added that this figure will be reassessed in the light of negotiations with the government over its call for housebuilders to contribute £4bn to repairing mid-rise homes affected by fire safety problems.
Last week housing secretary Michael Gove threatened to stop housebuilders from trading if they didn't sign up to a voluntary agreement to contribute the cash. Housebuilders have responded by taking advice to assess the legality of this threat.
The firm said: "We do believe the whole industry should play its part in tackling the cladding issue but in a fair and proportionate way. Alongside the Home Builders Federation, we will continue to try and work with Government to find answers to these issues, whilst trying to help meet this country's chronic housing shortage."