Politics around planning decisions makes business planning difficult, warns chief exec Matthew Pratt
The head of one of Britain's biggest housebuilders has called for the government to press ahead with reform of Britain's 'problematic' planning system which he says is hampering business planning.
Matthew Pratt, chief executive of £2bn-turnover Redrow, responding to reports that the government's planning reforms will be watered down in the face of backbench opposition, said: "This was their [the government's] fix, if this isn't going to be their fix, what is going to be their fix?"
Major elements of the government's proposed reforms to the planning system, including plans for mandatory local housing targets and a zonal system to classify land for development, are reportedly set to be dropped. Concern over the proposals was said by many to be a factor in the Conservatives' loss in the Chesham and Amersham by-election in June.
Pratt, speaking just before yesterday's cabinet reshuffle which saw the housing secretary sacked and replaced by Michael Gove, said the current system makes it difficult for developers to plan as there is "no certainty" as to when or if planning approval will be granted.
He said: "I can tell you sites where they've been allocated only months earlier in a local plan, we go for outline planning permission and it gets refused by the same people.
"We can't really work within a system where one minute they tell us one thing and the next minute they tell us another thing.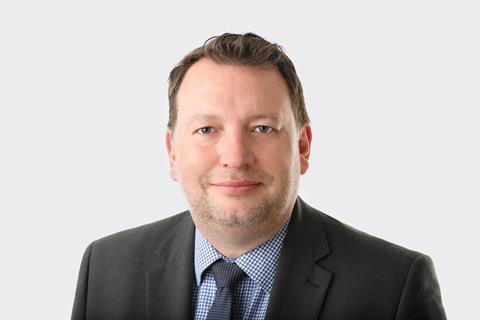 "It's that certainty of understanding what's happening out there, it becomes incredibly political, so trying to plan a business around the fact of a planning system that is not ideal is a problem."
Pratt said however that he always expected the planning reforms to be watered down but is positive about the government's general direction of travel in wanting to sort the issue out.
Pratt was speaking just hours before Michael Gove, who has a history of driving through contentious reform in other policy areas, was appointed housing secretary.
See also>> Backbench and voter revolt suggest its time to reform the reforms
Redrow yesterday reported a 124% increase in pre-tax profit in its results for the year to 27 June. The pre-tax profit of £314m is still 23% down on the £406m posted in the year before the pandemic however.
Despite the concerns about planning, the firm increased its owned and contracted land holdings with planning approval from 27,000 to 29,460 year-on-year.
The firm warned of a slowing housing market and called for permanent changes to stamp duty.
Pratt also used his foreword to the results to criticise the government's Building Beautiful Places plan, voicing concerns about the National Model Design Code's support for higher density development.