230,000-home housing association has bought an 80-home site in Lancashire, as part of its land-led development drive
Places for People has acquired a 6.5-acre development site from Wain Homes in Lancashire, with planning permission to construct 80 new homes.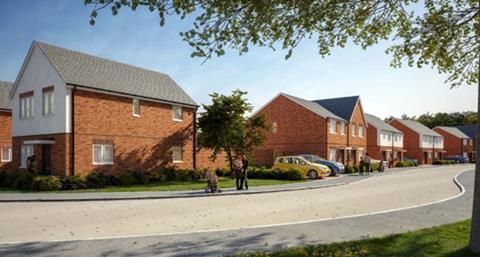 Places for People has purchased land from developer Wain Homes
Places for People will build 28 homes for shared ownership and 52 for rent. The site is located at Thronton-Clevellys, a few miles from Blackpool, near to the Wyre Estuary Country Park.
Construction on site is set to start in early 2024, with the first homes be completed for summer next year..
Nilam Buchanan, regional managing director of Places for People Central and North, said: "We are pleased to have completed the purchase of this site in Thornton-Cleveleys with planning permission already in place, allowing us to move ahead with the delivery of shared ownership and rental homes for local people.
"Wain Homes has already successfully established a popular new residential community in the earlier phase of development that creates an extension to the existing village, so our customers will be able to move into a convenient and thriving community".
See also >> Direct delivery: Places for People's Adrian Bohr talks strategic land and building 5,000 homes a year
In September, Places for People launched a new strategic land division in a bid to increase the housing association's output to 5,000 new homes per year by 2028.
The move followed announcements by several other large associations, including Sovereign and Accent, of a shift towards a land-led, direct delivery model.
This consists of acquiring sites for development, as opposed to relying on forward-buying section 106 homes required under planning requirements from volume housebuilders.
Wain Homes builds homes across the UK, including Cheshire, Cumbria, Merseyside, Cornwall, Devon and Wiltshire. It has already delivered homes in the earlier phase of development at this site in Thorton-Cleveleys, but has sold this plot of land to Places for People.