Housing association looking to form 50:50 JV for latest phases of Thamesmead South scheme
Housing association Peabody has launched a search for a development partner to help build more than 700 homes forming part of its huge regeneration of Thamesmead in South west London.
Peabody said it was looking to form a 50:50 joint venture partnership to deliver the £300m phases two and three of the South Thamesmead redevelopment project.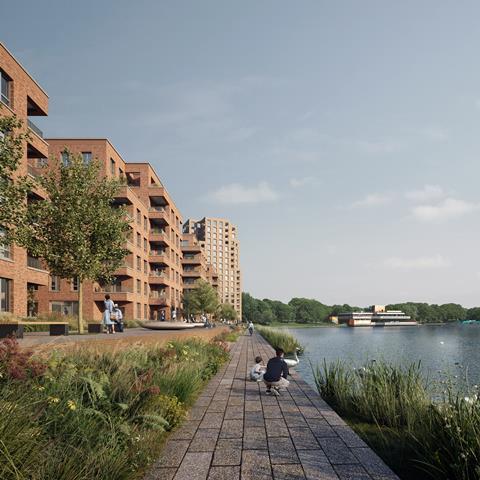 The two sites, totalling 3.1 ha in size, are earmarked to deliver 727 homes, as part of the wider 3,000-home regeneration of South Thamesmead, which gained notoriety as the site of scenes in the dystopian 1960s filming of a Clockwork Orange.
Peabody has outline permission for 329 homes in phase two of the project, and has appointed Karakusevic Carson Architects to draw up a detailed planning application for the site, set to be submitted in spring next year.
The London-based housing association has also submitted an outline application for 1,950 homes in the rest of the seven-phase regeneration scheme, drawn up by architects Maccreanor Lavington and Gort Scott, which covers the 400 homes earmarked for phase three. Tender documents showed that Peabody expects just under 60% of the homes built to be for market sale, with 25% for shared ownership and the rest for affordable rent.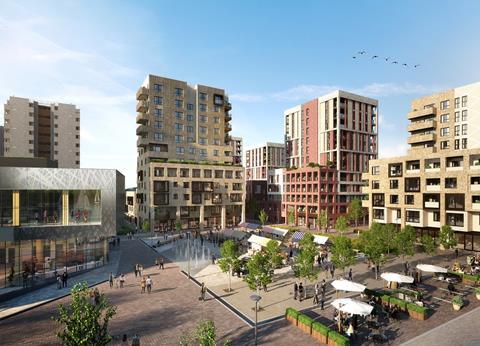 The development partner search begins as Peabody, the majority landowner in the area, announced the completion of its first 130 homes in the South Thamesmead regeneration, under phase 1A of the project. The 400-home phase 1B is currently under construction. The area is set to benefit from Crossrail services to Abbey Wood when the Elizabeth Line eventually opens.
See also>>Taking his place in the spotlight: meet the new Peabody boss
The South Thamesmead regeneration in the borough of Bexley is separate from the housing association's 11,500-home development plans for Thamesmead waterfront, which is situated over the border in Greenwich. Peabody in 2019 selected developer Lendlease as joint venture partner for the £8bn development.
Matthew Foulis, Peabody's project director for regeneration in Thamesmead, said: "We are delighted with the quality of Phase 1 which has set a high standard for the wider regeneration in South Thamesmead. We are looking for a partner that shares our commitment and has the expertise to deliver these ambitions with us."
Oliver Maury, partner at estate agent Montagu Evans, which is advising Peabody, said the joint venture partner would be responsible for a "crucial step" between the first key stages that have established the quality of development and a comprehensive programme of regeneration across the whole area. "Moving from one to the other will require a commitment to the local community and an understanding of the wider vision as well as expertise in placemaking, design and delivery," he said.
The tender details are available here.