Vistry, Lovell and United Living among firms on £560m four-year deal for JV North
Vistry, Engie and RLB are among a host of contractors and consultants appointed to a £560m framework for a North-west social housing consortium.
JV North's four-year framework will be used to build around 4,000 homes across the region.
Members of the consortium include Bury Council, One Manchester, Stockport Council, Torus, Trafford Housing Trust and Wythenshawe Community Housing Group.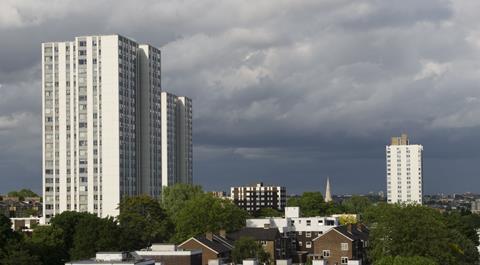 The framework's biggest lot is for contractors and partnerships housebuilders on projects valued at over £10m. The firms appointed were Engie Regeneration, United Living, Lovell Partnerships, Seddon Construction, Anwyl Partnerships and Vistry Partnerships.
Engie and Seddon have also been appointed along with other local and regional builders to two more contractors' lots with value bands of £4m to £10m and £1m to £4m.
An architecture lot includes Levitt Bernstein Associates, PRP and Pozzoni Architecture as appointees, while DPP One, Iceni Projects, Pegasus Planning Group and Tetra Tech secured places on a lot for planning consultants.
Appointees on a clerk of works lot include RLB, Arcus Consulting, WIlkinson Cowan and Capita Property and Infrastructure.
The framework also includes lots for M&E engineering, structural engineering, principal designer, purchaser agents, employers agents and valuers.
It received more than 180 bids, with inception sessions for the winners set to be held within the coming weeks.