Online estate agent says an imbalance of supply and demand will support prices until the end of the year
House prices will rise between 2-3% this year, with the negative impact of the covid crisis on prices not emerging until 2021, according to the latest house price index from property portal Zoopla.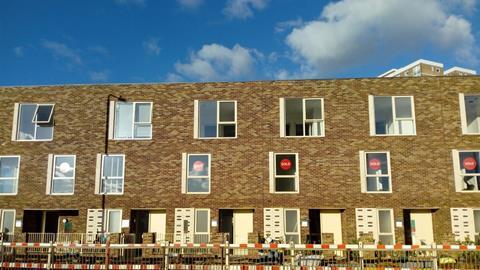 The firm found that national prices rose by 0.2% in June, leaving prices 1% up on where they were at the start of the covid crisis, and 2.7% up on the same month last year.
Zoopla's monthly index found that a strong market in the first three months of the year, combined with pent up buyer demand and a lack of supply due to market closures during lockdown, plus a potential boost from the stamp duty holiday, was likely to support prices remaining stable until at least the end of the year.
While it said some areas had seen very modest month-on-month falls in prices, it said "there is no evidence of any material, localised price falls across the index series at regional or city level."
This is despite grim predictions of the medium term economic impact of the covid crisis, with EY's Item Club yesterday predicting GDP will fall by 11.5% this year and not recover to pre-crisis levels until 2024.
Richard Donnell, research and insight director at Zoopla, said: "The staggered reopening of housing markets and the added impetus from the stamp duty holiday means we expect levels of demand and new sales to remain above pre lockdown levels over the next 1-2 months."
Given this, the firm said it now expected that prices will rise by 2-3% across 2020 as a whole, given the "growing imbalance of supply and demand", with price falls not emerging until the first half of 2021.
It said it expected these falls will be towards the lower end of the 3-16% band laid out by the Office of Budgetary Responsibility earlier this month. The report said Zoopla expected rising unemployment "to weigh on market activity over the final quarter of 2020 and into the first half of 2021".
"While some have forecast annual house price falls by the end of 2020, the pricing impact is set to be delayed," it concluded.
This view is significantly more optimistic than Zoopla had predicted just a couple of months ago, with the firm in May stating that it expected the boost in demand post market re-opening to be "short lived" and that the economic impact of covid would feed through in to sentiment "in the near term".
In addition, the firm said it was now expecting a drop in sales in 2020 of 15%, which it said was "a much better outcome than many, including us, expected in mid-March". Estate agent Knight Frank in April predicted that transactions would drop by 40% in 2020.
In total Zoopla said it expected 124,000 sales to be "lost" in 2020 due to the crisis.
The firm said that only London had seen a discernible spike in activity related to the announcement of a stamp duty holiday, with new sales agreed jumping by around a quarter. It said the higher values in London meant the gains from the policy to buyers were most pronounced here, and that "This trend has not been replicated in other regions where average prices are lower and less responsive to changes in stamp duty.
"The stamp duty changes will continue to support demand in higher value markets across southern England in the months ahead."