Real Construction formed last month from purchase of two divisions of Rydon Construction
Newly created "partnerships" housebuilder Real Construction is on course to turn over as much as £100m in its first year of operation, according to its chief executive, former Wates Residential MD Paul Nicholls.
Nicholls told Housing Today that the business, formed last month with the purchase of two divisions of Grenfell Tower contractor Rydon, already had a bidding pipeline of £1bn of jobs, mostly for housing associations, local authorities and local housing companies and care home developers.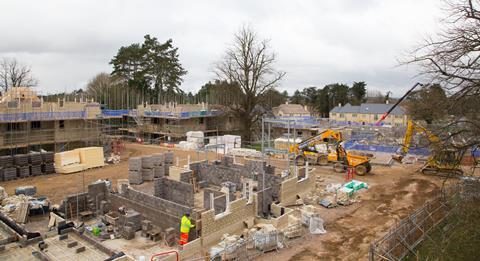 The business has inherited a slew of 10 jobs from Rydon's South east and South west divisions, including the £180m Green Man Lane regeneration scheme in Ealing, west London, and the Siddington Park development in Cirencester, Gloucestershire (pictured, right), which includes 123 retirement apartments and a restaurant, leisure centre and swimming pool.
Nicholls said he had hired a new finance director and other senior staff to help steer the business, which he said had secured 90% of the £90m-£100m in revenue he expected to record in the firm's first year of trading.
At launch Nicholls set an ambition of growing the business to £300m in turnover within five years.
Nicholls said the £1bn pipeline included £300m-worth of jobs in which the firm was in exclusive discussions with the clients, but was yet to agree terms.
The former Wates residential boss, who joined that business in 2015 after more than a decade at United House, said Real Construction could offer a genuine expertise in complex "placemaking" schemes designed to improve communities as well as just construct buildings.
The business will be split half and half between straight contracting work and "partnerships" housing schemes in which Real will take a stake in the development and share returns. The business will have a development team for promoting projects through planning, he said, however the business will not look to itself buy land.
Neither of the construction businesses bought out from Rydon to form Real were involved in the ill-fated Grenfell Tower refurbishment, which was undertaken by Rydon Maintenance. Nicholls declined to comment on the cost of the acquisition, but said he had secured it without involving any third party backers controlling the firm.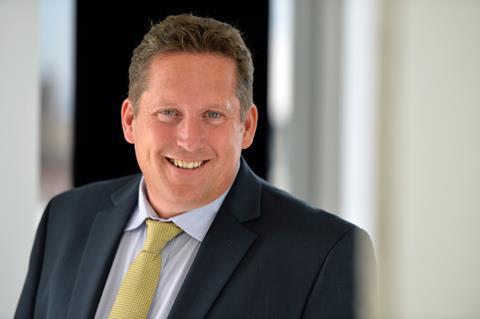 Nicholls (pictured left) also said he wanted Real Construction to have a distinctive "softer" culture that he hoped will appeal to both clients and staff, adding that construction was "incredibly masculine" and not necessarily inclusive.
"I left Wates because I wanted to do something for me. For me this is about an opportunity to drive my values in a business. I'm a massive believer in creating a more inclusive culture in construction.
"It's really important we attract the best people.
"Contracting is a tough industry and it's very tough to make a profit. But I think that working with housing associations and local authorities there are clients that do understand a balance between getting the lowest cost but also delivering a legacy."
"Our model is a lower risk model than traditional housebuilding. It is lower return but it is low risk and the returns are still pretty good.
"We see an enormous need to look at the future of high street regeneration differently. Everyone wants a solution, and we think we have those regeneration skills."