Industry organisation setting up housing ombudsman names new chief exec
The organisation leading the setting up of a new Ombudsman service for the housebuilding industry has made a raft of senior appointments.
The New Homes Quality Board (NHQB), which is overseeing the setting up of the New Homes Ombudsman Service, said it had appointed the former chief executive of the Chartered Trading Standards Institute, Leon Livermore as chief executive.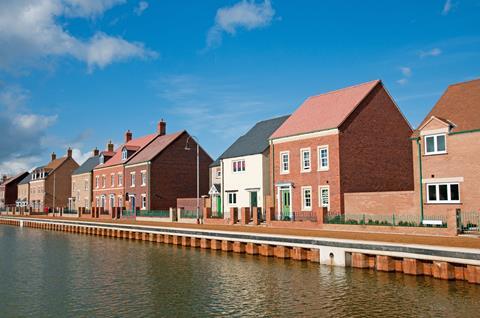 It has also named experienced engineer and Network Rail board member Rob Brighouse as the new chair of the organisation, to replace founding chair Natalie Elphicke MP, among a raft of non-executive appointments.
The appointments comes after the New Homes Quality Board last year selected The Dispute Service to act as the New Homes Ombudsman when the service is up and running later this year. In December the Quality Board published a New Homes Quality Code, which sets out the rules against which the Ombudsman will take decisions.
>> See also: The Housing Ombudsman and the consumer protection challenge
The three independent non-executives appointed are Naomi Connell, an experienced audit committee chair and chief finance officer; Curtis Juman, finance director at Ofcom and a board member at PA Housing, and former local government senior officer Paul Price, who oversaw the New Homes Quality Board's procurement of the Ombudsman service provider last year.
Leon Livermore said: "Having spent the vast majority of my career working in customer service, I am incredibly excited to be taking on the role at the NHQB and driving these vital proposals forward. Buying a new home is the biggest purchase most people will make in their life and so it is imperative that adequate protections are in place."
Rob Brighouse said: "The NHQB is an organisation that is delivering an incredibly important new framework. It is wonderful to be joining at this key stage in its development and playing my part in delivering such important consumer reforms."