Tide Construction says on time delivery of current 2,500 home programme shows resilience of MMC
Modular specialist Tide Construction has said it is on course to deliver more than 2,500 homes across its eight current schemes without significant delay resulting from the covid lockdown.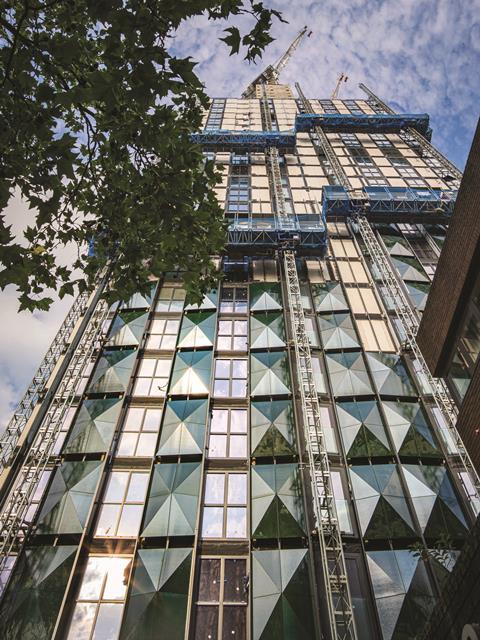 The firm, owner of modular manufacturer Vision Modular Systems, said its ability to manufacture homes in a "controlled process-driven" environment, requiring up to 60% fewer people on site, meant it was less susceptible than traditional construction to the coronavirus pandemic, including a potential second wave of infections.
The statement from Tide Construction comes after a report from Savills yesterday predicted uptake of modern methods of construction in residential construction will more than double in the next decade in the wake of the crisis.
Tide said that it had worked on delivering 1.7m sq ft of construction throughout the pandemic, including over 1,000 residential and build-to-rent units, 1,500 student beds and 200 hotel beds, without any significant delays to any of the schemes.
It said Tide Construction and Vision Modular Systems had been able to continue working safely onsite throughout lockdown while fully respecting social distancing and safety rules, and the Construction Leadership Council's 'Site Operating Procedures'.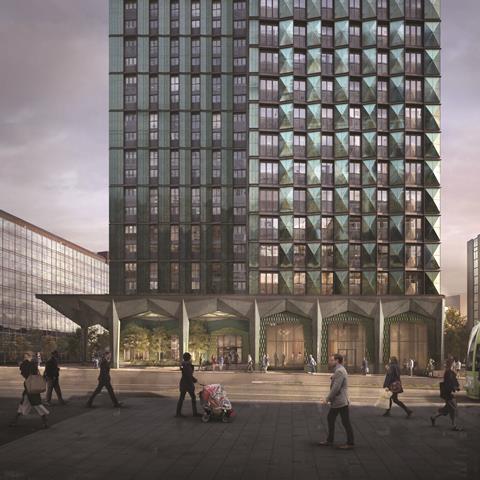 The firm said its longer-term pipeline includes a further 2m sq. ft. of development. Vision and Tide are the firms behind the delivery of Greystar's 44- and 38-storey 101 George Street towers in Croydon (pictured), thought to be the tallest modular-built towers in the UK.
John Fleming, chairman of Tide Construction, said the pandemic had proved the resilience of modern methods of construction. "This resiliency, combined with the other benefits of MMC such as faster delivery, better quality, improved building efficiency, reduced waste and time-on-site, will see momentum behind offsite manufacturing continue to grow as we enter the recovery phase."
Savills this week predicted that uptake of MMC in residential construction will rise from 8% now to 20% by the end of the decade. However, news this week that modular housebuilder Ilke that it has begun a redundancy consultation with staff shows this resilience in construction capability does not necessarily mean the sector will be immune to the broader challenges facing housebuilders in the wake of the economic downturn sparked by the pandemic.