Award-winning architect will support council's environmental housing goals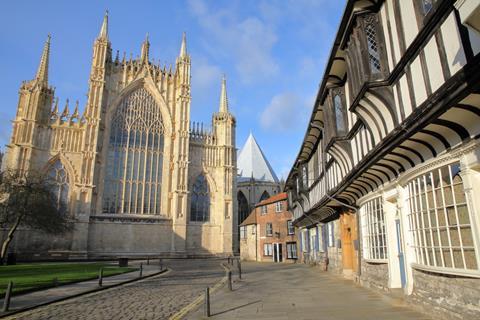 York city council has appointed award-winning architect Mikhail Riches to work on its housing delivery programme.
The local authority aims to deliver 600 homes in the next five years.
Mikhail Riches worked with Cathy Hawley on the Goldsmith Street Passivhaus development, nabbing a spot on the shortlist to win this year's Stirling Prize.
After winning a winning a national competition the firm will work with York city council to establish a design manual and a public engagement strategy to guide the development process.
Denise Craghill, York's executive member for housing, said: "With this appointment, we're supporting the council's commitment to becoming a carbon-neutral city and setting a very high standard for future house building in York.
"Mikhail Riches are known for their innovation and experience in meeting high environmental standards including comfortable 'Passivhaus' homes with extremely low heating costs and attractive neighbourhoods for children, families and older residents."
Around 40% of the new homes will be affordable, with a focus on housing key workers including healthcare specialists, teachers, and people on low incomes.