Retirement housebuilder sets out timetable for buyout by private equity group Lone Star
Shareholders of retirement housebuilder McCarthy & Stone will vote on whether to approve a takeover deal by US private equity house Lone Star Real Estate on December 3.
The UK's largest retirement housebuilder, which last week released a gloomy trading statement reporting revenue down by three quarters, has now received undertakings to vote in favour of the takeover by 17.2% of the firm's shareholders, including all of its directors.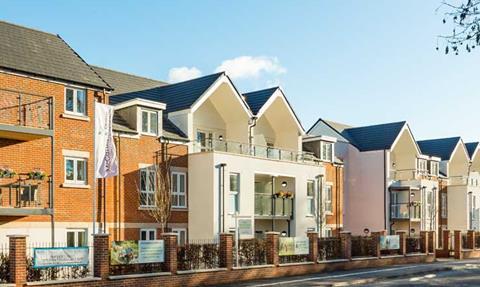 McCarthy & Stone announced it was recommending a proposed £630m takeover by Lone Star on October 23, and today published a "scheme document" setting out the legal process to get the deal ratified.
In order to be approved, the takeover needs to be backed by 75% of shareholders. If the vote goes Lone Star's way, the deal will be officially confirmed by a court on December 7, prior to legally taking effect on a to-be-decided date in January.
McCarthy & Stone said the firm would be delisted from the stock exchange the days after the deal goes through.
Last week the firm said it expected revenue for the calendar year to be just £197m, down from £725m last year, and that reservations had remained weak over the summer given the firm's older customer base, which was more likely to be wary of moving house in the wake of the covid crisis.
It said it was seeing a further negative impact on sales as a result of the second set of lockdown measures, recently imposed in England. The firms said the lockdown had "had an effect on net reservations in recent weeks, initially most pronounced in the Midlands and North where the earlier restrictions were introduced."
While it is not yet clear if shareholders will approve the deal, Kevin Cammack, analyst at Cenkos, said last week that the 115p per share on offer from Lone Star was a "bird in the hand" for investors. "It is probably 2023 before McCarthy would be close to justifying that sort of price on straight fundamentals," he said.