Sutton Coldfield scheme sixth under partnership between retirement development giants
Retirement housing development giants McCarthy & Stone and Anchor have unveiled plans for a £40m scheme in the West midlands.
The 138-apartment scheme is the sixth development unveiled under a partnership between the two organisations and takes the number of homes being developed by the pair together to more than 600.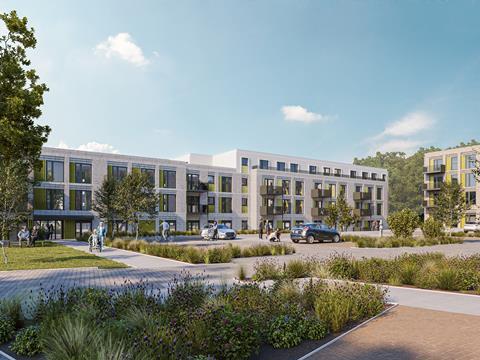 The Sutton Coldfield scheme is expected to deliver 85 affordable homes and 53 propeorties for sale to buyers over the age of 60. The plans, which will go before a planning committee later this year, also currently include flexible care and support on-site, indoor communal facilities and a landscaped courtyard and gardens.
Work is underway on the first five sites under the partnership, which will deliver 482 homes in total.
A further 166 retirement living homes will be sold and managed by McCarthy Stone on land adjacent to Anchor's sites. The sites are located at Standish, Hook, Hinckley, Macclesfield and Bingley.
McCarthy & Stone is the largest retirement developer and manager of retirement housing the UK. In the year to 31 October 2019 it generated a turnover of £725m and built 2,402 homes. However its business was severely disrupted by the pandemic with turnover falling to £197m and just 832 completions in the year to 31 October 2010.
US private equity firm Lone Star subsequently bought stock exchange-listed McCarthy & Stone, taking it private last year.
Anchor is a 54,000-home housing association which generated revenue of £528.2m in the 2020/21 financial year.
See also>>Removing the barriers to later living development
Jane Ashcroft, chief executive of Anchor, said: "The changing needs of our ageing society mean demand for specialist housing and care is strong and growing across all price points.
"We have ambitious plans to provide more homes where people love living in later life and to do so more quickly. We're keen to work with a range of partners to meet that demand and support the government's objective of more accessible housing for older people. Our partnership with McCarthy Stone will help us to achieve these aims."