US private equity firm's £647m buyout will now take effect after yesterday's court order
Retirement housebuilder McCarthy & Stone is to be taken over by US private equity group Lone Star at the end of today after the £647m bid received its final legal approval.
Yesterday's official court order sanctioning the takeover represented the final legal hurdle facing Lone Star's bid. It will see McCarthy & Stone delisted from the stock exchange at the end of today.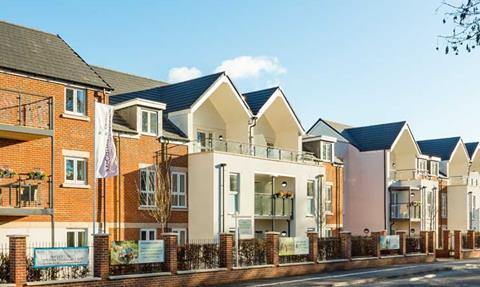 Lone Star, which also owns UK developer Quintain, announced plans for a £630m takeover of the housebuilder in October, before sweetening the deal to the tune of £17m just prior to a shareholder vote on the bid in early December.
It ultimately secured the backing of shareholders owning 86% of the firm, above the necessary 75% threshold, despite resistance from some McCarthy & Stone shareholders.
The final offer price of 120p per share was significantly more than the firm's stock market value since the onset of the coronavirus pandemic, however McCarthy & Stone had traded consistently at around 150p per share before the coronavirus crisis.
McCarthy & Stone has been hit much harder than most housebuilders by the pandemic, with the high average age of its buyers seemingly making them more reluctant to return to the market after restrictions were eased in May.
It said in November that revenue for the year to October had fallen by 73% on the previous year, to just £197m, and that the second wave of the pandemic was again worsening sales.
The government said this month that it was banning the use of ground rent charges on most housing sales, which retirement housebuilders such as McCarthy & Stone rely on to recoup the high management charges of running schemes with a lot of communal space.