Habitare Homes has been set up by fund management giant to build 3,500 mixed-tenure homes
Fund management giant Man Group has received approval to set up Habitare Housing as a registered for-profit housing association, Housing Today can reveal.
The approval from the Regulator of Social Housing is part of an ambitious housebuilding expansion by the fund manager and follows this month's announcement that it had completed the first part of a £400m fundraising drive.
Man Group's community housing fund, set up by its global private markets arm, has a brief to invest in 3,500 new mixed-tenure homes.
Man Group said Habitare Homes, a wholly owned subsidiary of the community housing fund, had received approval from the regulator of its application for registration as a for-profit housing association on April 1.
The community housing fund will forward fund construction of new homes across a range of tenures. The aim is for Habitare to take ownership of shared ownership properties after completion, while contracting out the management to other housing associations.
Man Group is part of a growing trend for institutional investors including fund managers to target the residential sector. L&G, Goldman Sachs and Blackstone have made similar investments.
The creation of Habitare Homes is also another demonstration of the growth of the for-profit housing association sector. Blackstone set up the for-profit provider Sage Partnerships and L&G also launched subsidiaries. Former Crest Nicholson chief executive Stephen Stone recently told Housing Today that he had set up a for-profit provider called Flint Housing, which will be formally launched later this year,.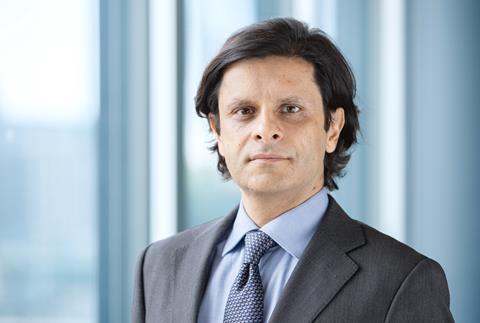 Shamez Alibhai, head of community housing and portfolio manager at Man GPM (pictured), said the business would address the shortage of new, high-quality housing for those earning at or below median incomes, including key workers.
The fund, which was this month received £20m from housing quango Homes England, has already signed deals to forward fund 363 homes. These include a 227-home project in Grantham, Lincolnshire, with modular housebuilder Ilke Homes and another at Alconbury Weald in Cambridgeshire with Crest Nicholson.
Katrina Laud, a consultant in Savills' housing team who has been appointed chair of Habitare Homes Limited, said: "Habitare is delighted to play a positive role in the much-needed supply of additional, high quality, affordable homes in the UK.
"Our aim is to help as many people as possible find a place to call home and have a positive lived experience. We are focused on creating value for all our stakeholders – residents, partners, investors and the wider communities in which we operate."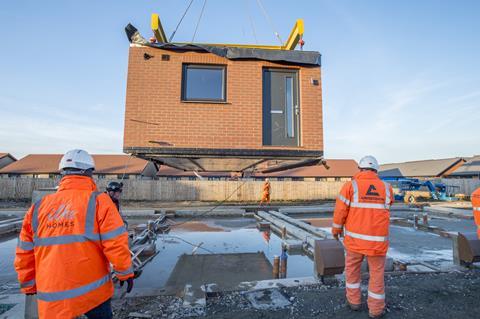 Alibhai said he was "extremely pleased" to have Habitare Homes registered as a for-profit RP within the Man GPM Community Housing Fund, and had hired consultant New Philanthropy Capital (NPC) and the Sheffield Hallam Centre for Regional Economic and Social Research (CRESR) to validate its social impact.
He said: "It's vital for the private sector to demonstrate a commitment to social outcomes and have a thorough, documented, and robust impact framework against which progress is independently assessed by third party specialists."
Globally the 1,400-strong Man Group, one of the world's largest listed fund managers, controls investments of more than $123bn on behalf of its clients.
For more on Man's venture, including an interview with Shamez Alibhai, click here