Investment group to spend £70m of new fund on Tottenham scheme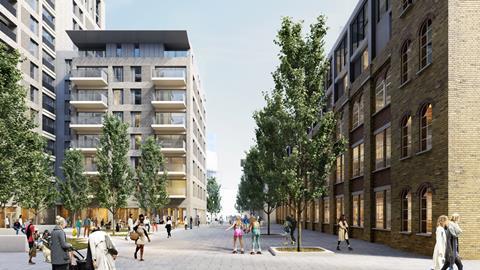 Long Harbour, the London-headquartered real estate investment group, is to plough £70m into a 166-homes scheme in Tottenham.
The project in north London, to be built by Berkeley Square Developments, was announced after the group secured £500m to fund the third phase of its build-to-rent development work over the next two years.
Long Harbour declined to reveal the identity of the investor, other than to say it was an overseas pension fund.
It said eight of the 166 Tottenham homes would be offered at a discounted rent, or 80% of the market rate. The scheme will form part of a wider mixed-use development on the site of a former pencil factory.
Backed by the latest round of funding the new Long Harbour Multi-Family investment programme will aim to build what the firm called "high quality build-to-rent schemes of over 150 units in London, the south east and selected regional cities".
The new homes will be managed by Long Harbour's "Way of Life" in-house rental operation.
Long Harbour has invested more than £400m into nearly 2,000 homes since its first build-to-rent fund was launched in 2013.