However, fears raised that new-build properties will be excluded from government-backed loans
Mortgage lenders have pledged their support for a government scheme, launched today, to offer Treasury-backed 95% loan-to-value mortgages for first-time buyers.
The housing ministry said that six of the UK's biggest lenders – Lloyds, Santander, Barclays, HSBC, NatWest and Virgin Money – were all launching 95% mortgages under the scheme. Many are launching the products today.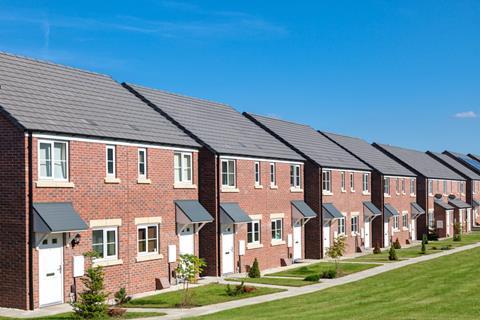 However, it is not clear whether new-build schemes are likely to benefit from the product. The Financial Times is reporting that lenders were excluding new-build housing from loans.
The policy, based on the Help to Buy mortgage guarantee scheme devised by former chancellor George Osborne in 2013 and cancelled in 2016, will see the government provide guarantees to mortgage lenders to persuade them to lend to buyers with smaller deposits.
Under the scheme, the government will compensate any mortgage lender for a portion of the net losses suffered in the event of repossession. The guarantee will apply down to 80% of the purchase value of the guaranteed property and up to seven years after the mortgage is originated.
The scheme was announced by chancellor Rishi Sunak in the Budget last month and follows concern over the virtual disappearance of 95% loan-to- value mortgages since the onset of the coronavirus pandemic.
According to Moneyfacts, the number of 95% loan-to-value mortgages available in the market had fallen from 391 prior to the pandemic to just five at the start of March this year.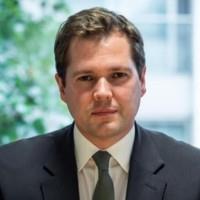 Housing Secretary Robert Jenrick (pictured, right) said the scheme would help to turn "Generation Rent" into "Generation Buy".
He said: "The new mortgage guarantee scheme which comes into effect today will give providers the confidence to lend and help families and young people get on the property ladder without the prohibitive burden of a large deposit."
Sunak said the scheme will see "more products become available, boosting the sector, creating new jobs and helping people achieve their dream of owning their own home".
Miguel Sard, managing director of home buying and ownership at NatWest, welcomed the mortgage guarantee scheme. He said: "A government-backed scheme will help segments of the market for whom home ownership has felt far out of reach in recent months."
The policy has been welcomed by housebuilders. Last month Taylor Wimpey chief executive Pete Redfern told Housing Today that it could be a long-term replacement for the Help to Buy equity loan scheme, which is due to be cancelled in 2023.
However, the Financial Times said it had been told by mortgage brokers that lenders were excluding new-build properties from loans under the scheme "because of concerns about inflated prices", although it did not cite specific sources.