Housing association to build 41 homes on Cambridgeshire scheme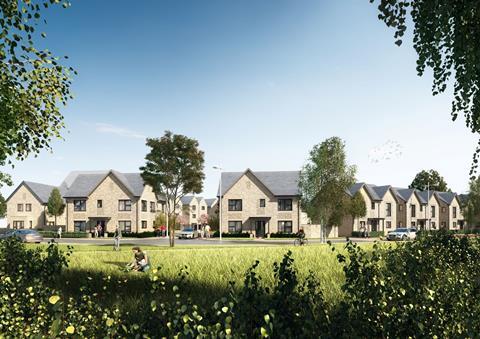 L&Q has been given the go-ahead to build 41 homes as part of the next phase of development of the 2,000-plus home Loves Farm scheme near St Neots in Cambridgeshire.
The first phase of the development saw 1,200 homes receive planning in 2005. Those homes have now been built, along with community facilities including a new primary school, parks and a new stadium complex for St Neots FC.
L&Q is now gearing up to deliver the second phase, with the 41 homes to be built using timber frames manufactured offsite.
They will range from one-bedroom apartments to four-bedroom houses. L&Q said 40% would be affordable housing.
Infrastructure work was delivered by Gallagher Estates, the land developer which L&Q bought in early 2017 for £505m.
L&Q also announced the completion of the £230m Ocean Estate regeneration in east London.
The scheme was kicked off nine years ago with local council Tower Hamlets and the GLA, as part of the redevelopment of the sprawling housing estate in Stepney Green.
The latest work has delivered 225 homes, including 121 affordable units, taking the number of homes on the development to 1,044.