Chief executive tells Housing Today it is discussing projects totalling 2,000 homes amid 'bouyant' demand
The modular housing business set up by insurance giant L&G has confirmed deals to build 750 homes over the next 18 months, according to its chief executive.
The revelation comes after the firm, which has struggled to get off the ground since being set up in 2016 despite the investment of tens of millions of pounds, revealed last month that it is set to double its staff to 700 this year in order to gear up for growth.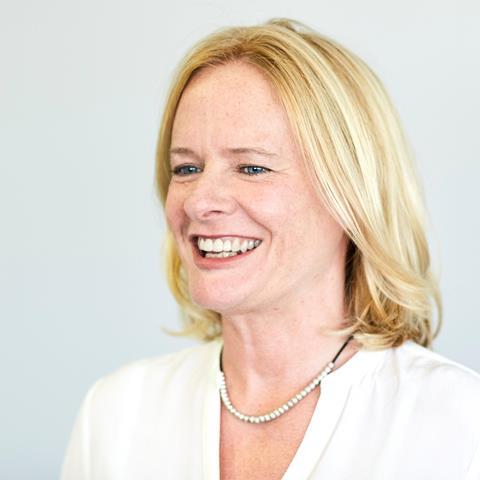 In an exclusive interview with Housing Today, chief executive Rosie Toogood (pictured) said L&G Modular will this month install the homes in its first major scheme, the 154-home Portholme Road development in Selby, at the same time as starting work on the 185-home Bonnington Walk project in Lockleaze, Bristol (pictured below).
> Full interview: L&G steps up modular housing plans
L&G Modular has never previously discussed any projects beyond Bonnington Walk. However, Toogood, who joined the business in 2017, said the business had now confirmed deals to deliver another 550 homes in addition to the Bristol scheme.
While she did not name the projects, Toogood said the contracts included one scheme of more than 250 homes for an external customer, and two projects for other L&G housing businesses, totalling around 300 homes.
She said L&G will be on-site with all of these schemes before the end of the year.
Beyond that, Toogood said the firm was in discussions over a 2,000-home pipeline of work, and she recommitted the business to its previous target of delivering 3,000 homes a year by 2024.
L&G Modular has racked up losses of more than £100m since its set-up and written off more than £20m of investment in plant and machinery in its Yorkshire factory, without reporting any significant revenues. It originally promised to deliver its first homes in 2016.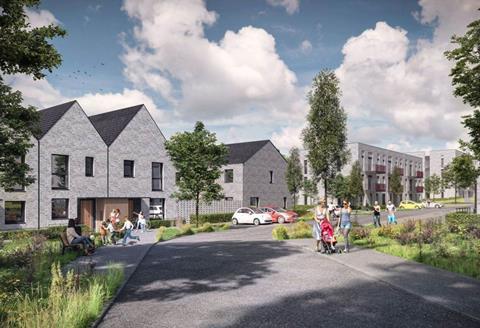 Before this year, its only completed project has been an eight-homes scheme for housing association Silva Homes on L&G's Buckler's Park development.
However Toogood said it was now on course to report "significant revenues" this year and grow further in 2022. She said: "There is a really strong demand in the marketplace, and a long pipeline developing".
Describing the market as "really buoyant", she added: "We're now really starting to build momentum and seeing multiple schemes coming to fruition at the same time.
"We're seeing a real customer pull for modular homes because of what they can offer in terms of the quality standard, the sustainability credentials and the ease and simplicity and speed of delivery."
Toogood said that the time taken to develop the factory reflected a "strategic optimisation decision" which she took not simply to produce a few high quality homes but to set up a platform that has the ability to scale up.
She said: "The thing we are really focused on is not just building houses in a shed. What we're doing is building a system that will build thousands of houses a year.
"It takes a big investor like L&G to be brave and break the paradigm and that's what we're doing."
Click here for the full interview