All homes to be affordable rent or shared ownership
Modular housing firm Ilke Homes has struck a deal with the Guinness Partnership to manufacture 57 affordable homes for a scheme in Drybrook, Gloucestershire.
It marks Ilke's fifth scheme as a full 'turnkey' developer after it secured the site near Drybrook High Street in March before winning planning approval.
The scheme will deliver a mixture of one, two, three and four-bedroom homes, all for shared ownership or affordable rent.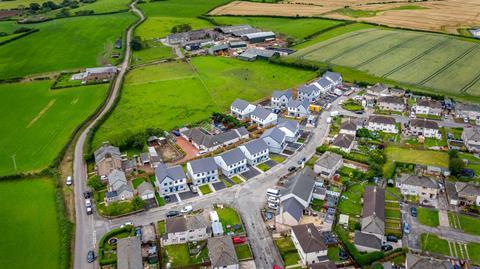 The homes will be manufactured at the firm's 250,000 sq ft factory in Knaresborough, North Yorkshire, before being delivered to the site, with work on site due to start imminently and complete by December next year.
The move comes after the firm agreed a £31m deal with global asset manager Man Group which will see 227 factory-built homes built in Grantham, Lincolnshire. Ilke said that deal was the biggest institutional investment into the modular sector this year.
Last year, ilke Homes struck a sector-first deal with Homes England, which invested £30 million into the modular housing company to help scale-up its factory's production capacity.