Modular builder in talks with housing association over 225-home project
Ilke Homes is in talks with a major housing association to build out a 225-home scheme in Essex which is set to be its largest project to date.
The modular housing firm said it has secured a 14.5 acre site in Southend-on-Sea on which it plans to install factory-made affordable homes.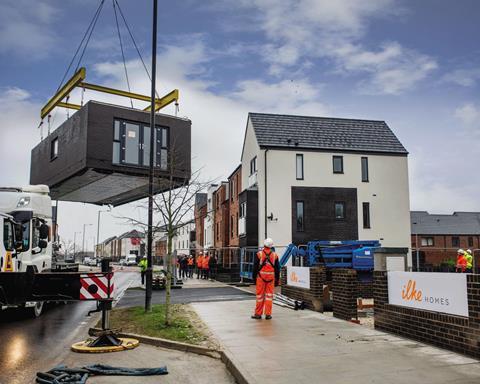 The firm said it is now pressing ahead with a detailed planning application, due to be lodged late this month, which will set out plans to build a mix of one- and two-bed apartments and two-, three- and four-bed homes on the site.
The firm added that it is already in discussions with a "top ten" national housing association to buy the scheme.
All of the homes will be manufactured offsite at its 250,000sq ft factory in Knaresborough, North Yorkshire, if the scheme is approved for planning.
The site is the second that Ilke has snapped up in Essex this year, following its acquisition in January of a 15 acre site in Thurrock on which it plans to build 153 homes.
The news follows last week's announcement that former Crest Nicholson chief executive Stephen Stone has joined the board of Ilke, an appointment which Ilke executive chairman Dave Sheridan said would allow the firm to "push the pedal down on growth".
Stone told Housing Today the firm will next year sell around 1,500 homes. He said he had been brought in to attempt to boost its growth trajectory, with a particular focus on its new "turnkey" development business, in which it buys and develops sites for local authorities and housing associations, as well as manufactures and installs the homes.
Asked about the possibility of a flotation, Stone said it was "far too ambitious" to consider for the business, despite the fact he said it was growing quickly.