Regeneration plans at Old Oak Common and in Birmingham and Manchester are predicated on development of high-speed rail line
The decision to proceed with HS2 means the 25,000-home regeneration of Old Oak Common can continue, the chair of the development corporation overseeing the plans has said. At least 45,000 homes will also be built close to other new stations along the line.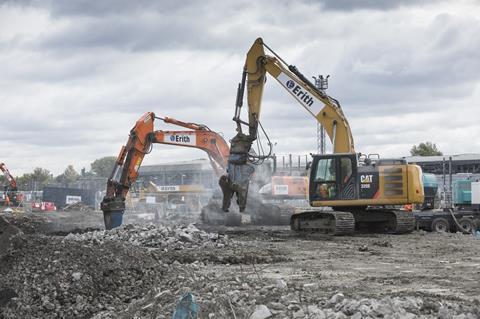 Old Oak Common and Park Royal Development Corporation (OPDC) chair Liz Peace welcomed the government's decision. She told Housing Today that, had HS2 been scrapped or Old Oak Common station removed from the scheme, the entire rationale for the regeneration plan would have been called in to question.
Old Oak Common in north-west London is just one of a number of areas where huge ambitions for new homes have been predicated on the construction of the £106bn high-speed rail line from London to Birmingham, Manchester and Leeds.
Other areas looking to benefit with increased housing development include Greater Manchester, which has plans for 13,000 homes around the HS2 terminal at Piccadilly, and Birmingham, which has plans for 4,000 homes around the new Curzon Street stop and 1,900 more at the planned Birmingham Interchange stop.
Peace said that the green light for HS2 allowed the body to get on with planning the homes it wants to deliver. "Without HS2 there is not much justification for the OPDC – if we hadn't had this decision I'd have been going to the mayor [of London] and asking 'why are we here?' "
However, Peace warned that the confirmation of HS2 did not mean homes would happen automatically. "We're going to need lots more enabling funding, and we're also going to need people – the boroughs, Network Rail, HS2 – to sit round and think this through. It needs to be the right development."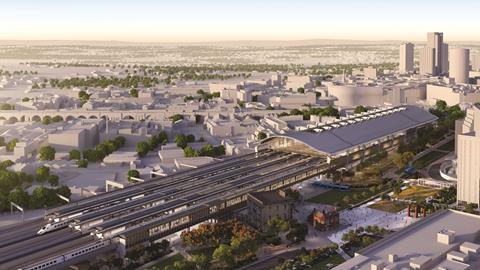 Peace's comments came as Manchester council leader Richard Leese welcomed the "once-in-a-lifetime" opportunity that HS2 will provide to rebalance the nation's economy towards the north.
He said: "It will provide essential capacity for the future, it will stimulate regeneration and help create thousands of new jobs."
West Midlands metro mayor Andy Street said the decision to press ahead would bring "tens of thousands of jobs for local people". The combined authority estimates that the rail link will boost the local economy to the tune of £14bn.
Regeneration plans for the Curzon Street district (pictured) include proposals for 4,000 homes. There are also plans for 7,000 homes around the proposed Crewe Hub interchange.
The West Yorkshire Combined Authority says the line to Leeds will bring 21,000 extra homes to the area, meaning the whole scheme should lead to the construction of at least 70,000 homes in total.