Acquisition means 60-storey scheme now unlikely to be built out
Plans for a 60-storey residential tower in Manchester have been scrapped, with HS2 buying the site from developer Ballymore.
The 188m Piccadilly Tower scheme, which was designed by architects Woods Bagot and Calderpeel, includes 701 apartments, a 220-bed hotel and 3,600 sq m of retail space and was given planning in 2005.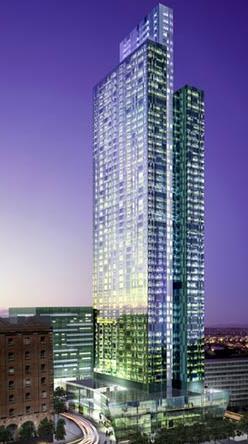 But the future of the scheme, which has been on hold for well over a decade, now seems certain, with HS2 buying the site as it looks to push-ahead with the northern sections of the £100bn project.
A spokesperson for Ballymore said: "We confirm that an agreement has been reached between Ballymore and HS2 Ltd acting on behalf of the Department for Transport for a site on Store Street in Manchester." A HS2 spokesperson also confirmed the deal.
While neither party confirmed the price, Housing Today sister publication Building understands it is worth around £25m.
The site, a car park on a railway viaduct to the rear of Piccadilly Station between Store Street and Ducie Street, was bought by Inacity for £14m in 2003, with Ballymore buying a 95% stake in the project in 2007.
Groundwork on the project started in January 2008, but in September that year Inacity, which retained a 5% stake in the project, said it was on hold because of the global financial crisis.
The site was converted back to a car park.
Ballymore then appointed CBRE to sell the plot in June 2016 but was unable to find a buyer.
Neighbouring Piccadilly station is due to be the terminus of the western leg of HS2, or what is known as phase 2b.