Quarterly update from housing association giant shows impact of covid lockdown
New housing starts at the UK's largest social landlord, Clarion, fell by almost 95% in the three months to the end of June in the wake of the coronavirus lockdown, according to the group's latest quarterly update.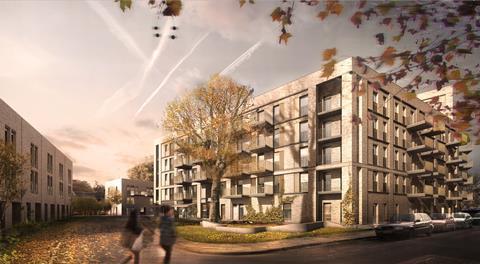 The 125,000-home housing association giant said it started just 40 homes in the April-June quarter, a drop of 94% from the 625 started in the same period in 2019. All of the homes started were affordable homes, it said.
The organisation paused construction work at the start of lockdown, but said in the update that work had "gradually" restarted "in line with guidance." It said the number of homes completed in the period was 265, down 19% from the 326 finished in the same period in 2019.
Despite the covid crisis, it said it still managed to invest £98m in building new homes, just 22% down on the year before, and generate an increased income from house sales of £30m. Clarion's statement said the sales performance reflected growth in the size of its development programme compared to last year, as well as the completion of a number of sales that had been due to complete in the previous quarter, but were carried over due to the imposition of lockdown.
The figures are in line with comments from private sector housebuilders that they have prioritised completing homes already under construction over starting new projects since building work has been able to restart, in order to bring in revenue by completing sales.
The Construction Products Association has forecast that housing starts could drop as much as 60% in 2020 due to the coronavirus hiatus, while overall output will fall by significantly less.
Clarion said in its statement that the figures for investing in new homes had been impacted by work that was put on hold due to covid-19 but were "now expected to pick up as restrictions ease." Currently, it said, "the easing of lockdown restrictions has brought a degree of pent up demand and improved market sentiment, boosted by the stamp duty holiday, and sales enquiries have reverted to pre-lockdown levels."
Overall, the social landlord reported an operating surplus of £72 million, just £1m less than that reported in 2019, which it described as "a resilient performance in the context of the significant disruption caused by covid-19."
In the year to March 2020 Clarion built 2,101 homes, a rise of 69% on the previous year.