Small housebuilders struggling with late payments and high costs
The Federation of Small Businesses (FSB) has written to the housing minister urging her to outline plans to bolster the small housebuilding sector.
Research by the FSB found more than a third of SME builders experience an increase in late payments in the past three months while almost 90% reported higher running costs against the same time last year.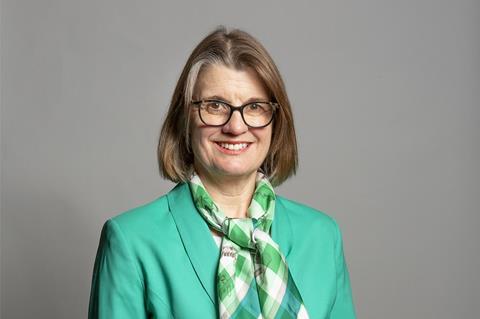 In a letter to Rachel Maclean, minister of state for housing and planning, the group called on the government to "'focus policy proposals on a sector experiencing significant pressures and adjust policy proposals currently marginalising a sector, which will be pivotal to achieving housebuilding targets and economic aims".
The FSB has set out a wish list including a strategy to bring small housebuilders into the fold of decision-making, a brownfield development relief, and for small firms to be allowed to pay the Community Infrastructure Levy due on projects upon sale rather than up-front.
It also asks that government reaffirm its target of 33 per cent of public procurement money reaching small businesses, for the creation of a national database of public land for development and a reduction in the maximum amount of retention payment funds that can be held to 2% of total project value.
FSB policy and advocacy chair Tina McKenzie said: "Small construction firms are key to achieving housebuilding targets, giving a much-needed shot in the arm to the economy.
"But without targeted policies this cannot happen. Despite recent ambitious Government announcements within the sector, smaller firms are being left out.
"On top of this, small construction firms are being hit particularly badly by late payments and ever rising costs, both hampering their ability to complete projects and having a serious impact on cash flow.
>>See also: Making SME house builders great again
"Government needs to take the opportunity to put small construction firms front and centre of decision making.
"Measures like creating a focused strategy to ensure they are not forgotten when it comes to setting future policy, providing monetary support to allow small businesses to reclaim and develop brownfield sites and making changes to the way they pay Community Infrastructure Levy, would make a huge difference."
Yesterday, a report by Lichfields revealed planning system delays were "burdening" SME housebuilders with year-long waits for outline permission.
Housing Today's A Fair Deal for Housing campaign has called for evidence on how planning for smaller sites can be speeded up to help SME housebuilders.