Membership body joins National Housing Federation in calling for longer term certainty over grant funding to bring homes up to energy performance certificate 'C'
The Housing Forum has called on the government to release grant under the £3.8bn Social Housing Decarbonisation Fund (SHDF) further in advance of spend deadlines.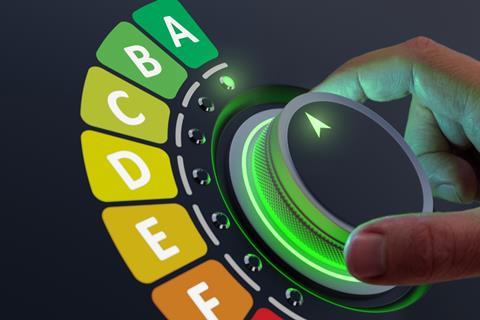 The cross-sector body, whose members include 150 organisations, made the call in a series of asks of government ahead of the autumn statement on 22 November.
It said the SHDF needs funds released beyond 2025.
"A longer-term fund with more certainty, less competitive bidding and more flexible timings would generate better value for money."
The SHDF provides grants to social housing providers to help them improve homes to energy performance certificate 'C'.
The funding is currently being allocated in a number of waves, with bidding competitions and short deadlines within which providers have to spend the money. Wave 1 saw £179m allocated for 69 projects, while Wave 2 has seen £778m allocated with funds required in most circumstances to be spent by March 2025. A top-up £80m Wave 2.2 also has a deadline of March 2025.
A third wave is expected to be announced later this month.
>>See also: Could stamp duty reform be the answer to making UK homes net zero?
>>See also: Homing in on net zero: do housebuilder pledges make a difference?
The Housing Forum however believes more certainty is needed to enable providers to plan works in the long-term.
The call mirrors that of the National Housing Federation, which in September wrote to energy secretary Grant Shapps and net zero secretary Clare Coutinho to call for the entire remaining funding for SHDF beyond 2025 to be released in one go. It said: "This would unlock supply chains and provide the regulatory certainty for housing associations to plan, contract for and deliver the large-scale retrofit projects required to meet net zero by 2050."
The Housing Forum's autumn statement asks also include a call for more affordable housing funding, more flexibility to ensure grant funding is spent, more resources for local authority planning departments and funding to tackle nutrient pollution at source.