John Bloor's fortune put at just over £2bn in latest annual ranking
The annual ranking of the UK's wealthiest 250 people sees Bloor Homes founder John Bloor remain construction's richest man – with his fortune jumping over £800m last year.
A former plasterer, Bloor, who has owned Triumph motorcycles since 1983, has an estimated fortune of £2.079bn, up £804m after Triumph sold 76,400 motorbikes last year, 22,000 more than the year before.
He is some way behind Sir Anthony Bamford, who is in charge of the JCB construction equipment business, and who has an estimated fortune of £4.32bn, a drop of £275m.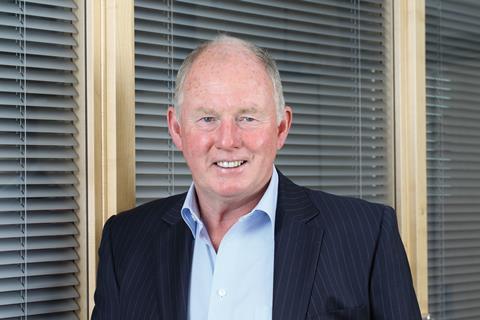 Other construction magnates to make the Sunday Times Rich List are the Kirkland family behind Bowmer & Kirkland, whose former chairman John Kirkland died aged 83 last November. The family's estimated fortune is up £29m to £803m reflecting an improved performance from the business which in the year to August 2021 saw income up 6% to £1.2bn and pre-tax profit up 23% to £65m.
Redrow founder Steve Morgan, who left the business in 2019, again makes the list but his fortune slipped £92m to £789m.
Also on the list is Charles Gallagher, who owns a majority stake in private housebuilder Abbey, and whose fortune is put at £669m, up £29m.
John McCarthy, who helped co-found McCarthy & Stone before setting up Churchill Retirement Living, is estimated, alongside sons Clinton and Spencer, to be worth £662m, down £19m.
The UK's richest men are brothers Siri and Gopi Hinduja, who have made their £28.472bn fortune from industry and finance. The figure is the biggest in the Rich List's 34 years of running.
The pair are behind the transformation of the Old War Office in Whitehall into a 120-bed Raffles hotel which is due to be completed by Ardmore later this year.