New chief executive of the housing agency says body to look at new ways of measuring public value
The publication of Homes England's new strategy following the review of the body has been delayed until next spring as it looks at new ways of measuring social value in developments, its chief executive has told MPs.
The body's role was put under review earlier this year by the previous housing secretary Robert Jenrick, with the government keen to ensure the £2bn a-year housing agency builds more housing across the country, including outside of higher value areas.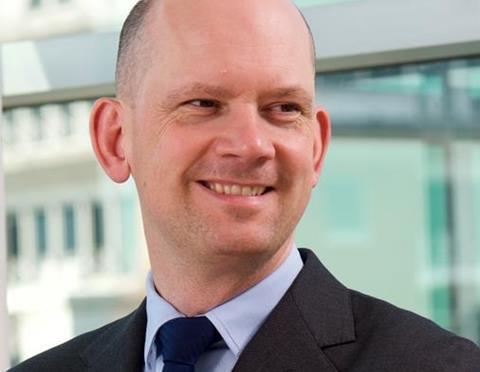 Speaking in front of the housing and local communities committee yesterday, Peter Denton said the agency, which is responsible for allocating funding for housing, would "come out probably in the spring of next year with a new strategy".
This marks a delay on the previous timetable for the new strategy. Homes England's chief land officer Stephen Kinsella told Housing Today in April that the new strategy, which is likely to include tough new sustainability standards for homes it funds, was to be agreed alongside last month's Spending Review, and published "this year".
It is not known whether finalisation of the strategy has been delayed because of Jenrick's replacement as housing secretary by Michael Gove, who has been given a new remit to deliver "levelling up". Kinsella himself announced his forthcoming departure from the agency, to take up a new role at Barratt, last month.
Denton, speaking alongside chair Peter Freeman, who is leading the review of the agency, also gave a flavour of some the ways the agency's role might change.
Responding to an accusation that Homes England gives too much weight currently to expected land value uplift in its decision-making, thereby favouring wealthier areas, Denton said the agency should also take account other ways 'public value' can be measured.
He said Treasury's green book guidance, which sets out criteria for investing in projects, allows them to look at "policy objectives and overall public value", rather than simply focus cash where returns will be highest.
See also>>Who is Peter Denton? Six things you need to know about the new Homes England boss
See also>>Homes England considering tough new green building standards
See also>>Homes England seeks to expand board ahead of regeneration reset
He said: "During my time at Hyde we looked at a lot of the social value work that was coming out of affordable and social housing and there's a richness to research and evidence-based support that we should be looking at and taking account of going forward."
However, Denton denied that the approach in the agency's approach in the past had been "overly driven by land value uplift" and said it has always been driven by a mix of economic and political objectives. He said he would not pre-judge whether the agency would scrap the "80/20" rule - which means Homes England funnels 80% of its grant in some schemes to high affordability pressure areas - as secretary of state Michael Gove is looking at it.
Homes England is responsible for major government programmes including £11.5bn Affordable Homes Programme and the £1.8 billion brownfield fund as well as holding a stake of around £14bn in homes acquired through the Help to Buy.
Denton also said Homes England would be setting up a new subcommittee of its board to look at design and sustainability issues and would be looking to strengthen key performance indicators around modern methods of construction.
Denton also said the agency is working to improve its governance following a critical internal audit report in July.