Nick Walkley says quango will 'ratchet up' offsite requirements and expand strategic partnership programme
The government's housing quango is to increase further the proportion of homes it expects to be delivered using offsite and prefabricated methods of construction, according to chief executive Nick Walkey.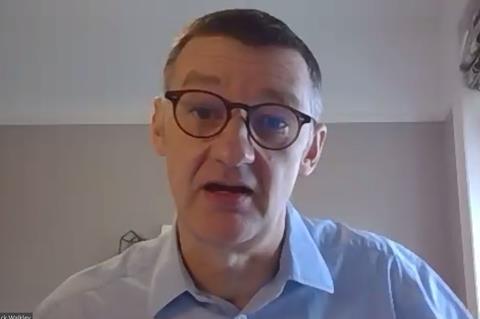 Walkley (pictured) told Savills' annual housing seminar yesterday that the housing sector had been "getting away" with a failure to significantly expand its use of modern methods of construction (MMC) for "too long".
Walkley also said that the Homes England, which administers the government's £12bn affordable homes programme and the Help to Buy scheme, was looking to form long-term "strategic partnerships" for delivering affordable homes with local authorities and private sector housebuilders for the first time.
Nick Walkley said increasing the industry's take up of MMC was a core aim of the agency over the coming years, and that it will "ratchet up" expectations of those receiving funding over coming years. The agency has already said that strategic partners in the £12bn affordable housing programme will be expected to produce at least a quarter of their homes using MMC.
Walkley said: "Getting to scale around the modernisation of the way we build homes is absolutely critical.
"The time for talking, the time for smale scale pilots is over. I'm really worried on this the sector has been getting away with it for too long.
"What you see in the agency is an intent to gradually but purposefully ratchet up the requirement around pre-manufactured product being part of the offer for all of our activities. And that's not wishful thinking. We see it as absolutely essential to modernising the industry and delivering the kinds of homes that will be fit for the future."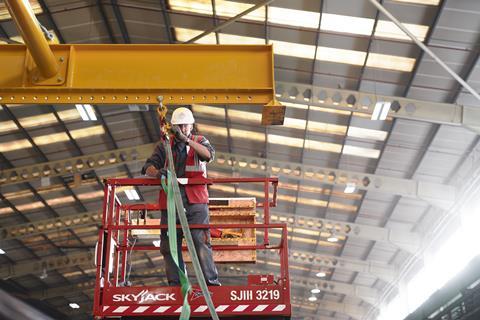 Walkley pointed to the agency's existing efforts to support the growth of MMC firms with support for modular housebuilders Ilke (pictured, left), Urban Splash/Sekisui House and BoKlok, and said the agency was committed to building 5,000 MMC homes on Homes England land.
However, he said: "None of that amounts to the seismic change that is actually required."
Walkley also used his address to the virtual conference to set out plans to expand Homes England's strategic partnership initiative within the next affordable homes programme (AHP) covering 2021-26, unveiled in September.
Under the current AHP, housing associations which qualify as strategic partners are able to access greater amounts of funding with greater flexibility over how they spend it, in return for promising higher rates of delivery.
Walkley said he wanted to bring in more associations as strategic partners, and also expand the system to include local authorities and private sector organisations for the first. In addition, he said he could envisage local authorities teaming up with housing associations to offer "place"-based strategic partnerships.
Homes England has agreed funding of more than £1.7bn to just over 20 strategic partners under the current programme, with partners expected to deliver nearly 40,000 homes.
Walkley said: "We'll be looking to expand the number of strategic partners, and we'll be calling for more housing associations to get to the scale of an alliance, or individually have a discussion with us about their ambitions.
"But [we're] also extending to local authority partners or to potentially places, with local authorities and housing associations, to make a pitch to be a strategic partner to access that wider range of flexibilities in return for greater delivery. We will also talk to private sector organisations.
"We want a much wider pool of strategic partners driving delivery across the country."
Homes England administers the AHP outside of London – where it is worth £8bn – with the GLA administering the remaining £4bn of the programme in the capital.