Deal to fund 255-home Watford development struck with Audley Group
Homes England has agreed a "milestone" £40m loan to accelerate a retirement living scheme in Watford.
The funding will be used by Audley Group, along with backing from Blackrock Real Assets, to provide 255 mid-market retirement homes in the group's Mayfield Villages portfolio.
The loan, through the government's £4.5bn Home Building Fund, is one of the first instances of Homes England providing funding for a mid-market retirement living project.
The properties in Audley Group's first village will include health, wellbeing, leisure and care facilities and will be built using elements of modern methods of construction.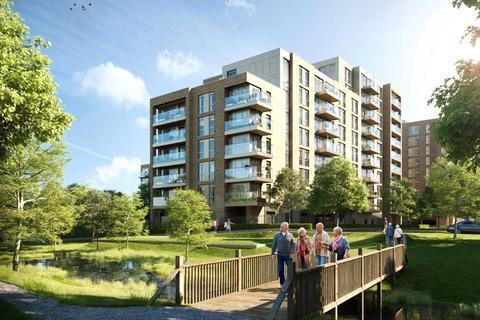 Nick Sanderson, chief executive of Audley Group, said: "The transaction with Homes England is an important milestone for the retirement living sector – a coming of age. Government backing underlines the importance placed on increasing provision in the retirement living sector and developing more innovative housing solutions."
The latest announcement from Homes England follows Audley's deal with Blackrock last month to fund its 1,000-home development ambitions.
>>See also: Slew of extra car deals to yield 2,300 homes
The private equity giant has agreed to put an initial £100m into the multi-site venture in return for a 75% stake in the business.
The Mayfield Villages development is part of the wider Riverwell regeneration project, which has been described by Homes England as a "priority location" for the agency.
The government's Home Building Fund provides loans of up to £250m over five years to meet development costs and is aimed at helping new entrants to the housebuilding sector.