Investors including BlackRock and Fore Partnership are lining up to back later living developments
An institutional investor has teamed up with care home developer Amicala for a £300m push to build up to 1,000 later-living homes as part of a series of new deals in the growing sector.
Fore Partnership, a dedicated ethical or "ESG" investor, has announced the joint venture with Amicala to build a series of net zero extra care communities of at least 100 homes. An £80m scheme in Bristol is set to be the first out of the blocks.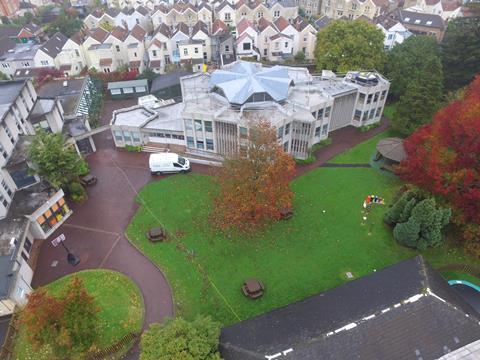 The news comes after investment management giant BlackRock yesterday announced a £500m joint venture with retirement community developer Audley, while Israeli bank Leumi announced £39m of development finance for operator Hamberley Care Homes.
A statement issued by the joint venture between Fore and Amicala said it plans to invest in schemes of more than 100 units in regional cities such as Bristol, Brighton, Cambridge and Birmingham, as well as in the capital.
Its first scheme is on the five-acre St Christopher's School site in Bristol, which includes the grade II-listed Grace House. The joint venture has appointed residential developer First Base as development manager on the project, with a design team set to be appointed shortly.
The joint venture is part of a strategy by Fore Partnership to pursue ethical purpose alongside profit, with the business committing to achieving net-zero carbon across its property portfolio by 2025.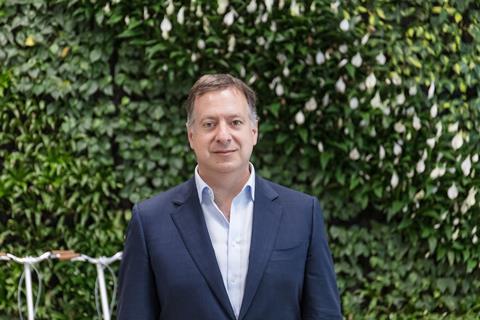 Basil Demeroutis, managing partner of Fore (pictured left), said the coronavirus pandemic had shown the huge impact of housing quality on health and wellbeing. He added: "With Amicala, we have a real alignment of values, sharing a commitment to sustainability and social impact, and see huge potential in this partnership."
The investment is one of several deals in the extra care sector, evidence of growing interest in the sector from institutional investors. They point to the fact that – according to extra care trade body ARCO – just 0.6% of over 65s currently reside in extra care communities in the UK, compared with 5% to 6% in Australia, New Zealand and the US, indicating the scale of the opportunity.
Meanwhile, BlackRock's deal with Audley will see the private equity giant put an initial £100m into the multi-site venture in return for a 75% stake in a business which is also targeting construction of 1,000 homes. The two said the JV's first project of four will be a £125m, 255-home retirement community at Audley Group's Mayfield site in Watford.
>> Your essential guide to extra care housing
Audley Group said that, while there were 160,000 new households of over-65s each year, only 7,000 specialist retirement units were currently built per annum.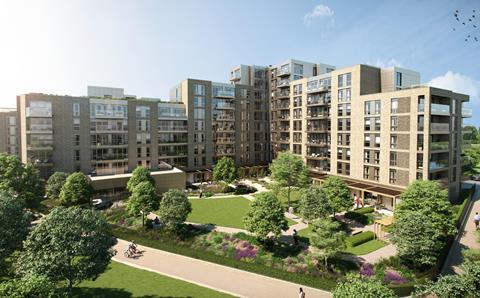 Audley chief executive Nick Sanderson said the endorsement by BlackRock was a "landmark event" for the whole retirement living sector in the UK. "Partnering with a leading global investment team is a major endorsement of our model and the potential for value creation in social and financial terms that exists within the sector," he added.
Boutique Israeli Bank also yesterday announced £39m of finance for luxury care provider Hamerbeley Care Homes to build four new care homes with a total of 307 beds.
These deals follow hot on the heels of other deals suggesting the weight of institutional money lining up behind private care home developers. Last month Axa-backed Retirement Villages Group pledged a £2bn retirement community drive to create 5,000 homes, while insurance giant L&G has also embarked on a drive to build 3,000 later living homes.