Axa-backed Retirement Villages Group to create 5,000 homes in town centres
Developer Retirement Villages Group has set out plans for a £2bn programme of development across 40 urban sites across the UK.
The developer of communities for older people, which is owned by French insurance giant Axa, said it will create more than 5,000 new retirement homes through the drive, which it said could "breathe new life" into town centres struggling in the wake of the pandemic.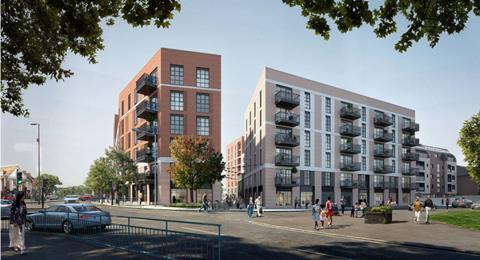 Retirement Villages Group (RVG) announced the development drive after securing planning approval for the two of the first schemes in the programmes, a 196-home retirement village in West Byfleet (pictured right, and below), Surrey, and a 147-home community in Chester.
Together the two schemes are worth £175m in development value, the firm said, and will deliver whole life net zero carbon across their operations.
Justin Travlos, chairman of the board of RVG and head of responsible investment at Axa, said the firm was investing in a "new concept" for retirement living which can "break the mould in terms of what older people can aspire to."
RVG's retirement villages follow the "extra care" model whereby older people can live independent lives for as long as they want to, and then access additional care service when that becomes necessary.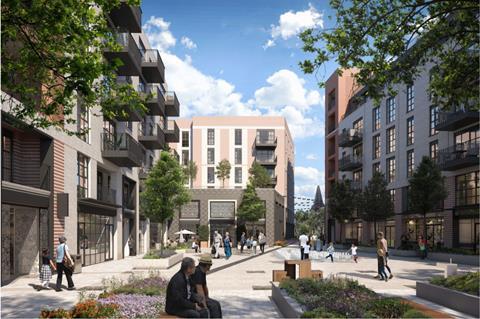 The extra care model has been an increasing focus of institutional investment over recent years, with L&G creating an extra care arm, and providers Riverstone and Octopus receiving the backing of Goldman Sachs and Schroders respectively.
Estate agent Knight Frank last year said the extra care sector is set to grow by almost 50% in the next four years with the construction of nearly 45,000 homes.
Axa's Travlos said the development drive was also "providing investment that can facilitate the sustainable regeneration of urban centres and provide jobs."
Will Bax, chief executive of RVG: said: "We want to put older people back at the heart of our communities and build homes that enable them to live rich, connected lives safe in the knowledge that support is available when, but not before, they need it.
"Our target locations focus on well-connected sites in or on the edge of existing town and city centres, enabling people to remain close to families, friends and their existing communities. Whilst also adding new amenities and services that create value for everyone."