Major London association assessed as needing to improve governance and financial viability
Major London housing association One Housing has been downgraded by the social housing regulator over fears about the quality of its governance procedures.
The Regulator of Social Housing (RSH) said the 17,000-home landlord, which is led by a former deputy chief executive of the Homes and Communities Agency, Richard Hill, remained complaint with the regulatory code but needed to take action to improve its governance and manage financial risks.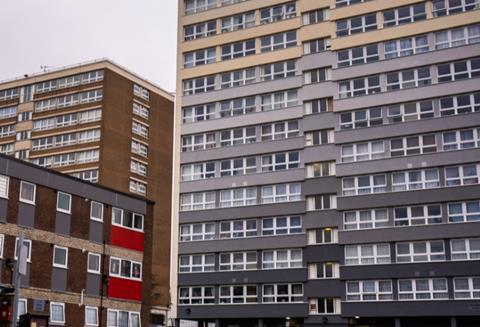 The downgrade means the housing association – part of the influential G15 group of London social landlords – now fails to hit the top score in either governance or financial viability.
One Housing reported a loss before tax of £8.6m last year as it invested in cladding repairs and changed its development strategy away from a reliance on private sales and speculative land-led development.
The regulator said it awarded a lower 'G2' rating for governance because decision making over the shift towards a lower risk development strategy "has not been consistently supported by accurate data".
It said that had "impacted on the board's ability to foresee and manage these risks in a sufficiently timely way." It said boad members needed to be sure that they were able to access "quality and timely information on a consistent basis."
The RSH's assessment maintained One Housing's 'V2' rating for viability – the lowest rating that still complies with the regulatory code. It said that One Housing had "adequate liquidity to support its business", but that its spending on fire safety works – estimated at £265m over the next 10 years – was weakening its performance against loan covenants. It said it remained reliant on "forecast sales receipts" which contributed significantly to its liquidity, meaning its capacity to respond to adverse events needed "managing to assure ongoing compliance".
Last year One Housing chair, former Housing Corporation chief executive Steve Douglas, stepped down to run homelessness charity St Mungos. He was replaced by Caroline Corby, who had previously been the association's senior independent director.
A spokesperson for One Housing said: "We are a strong and robust organisation with good underlying financial strength and so while we're disappointed with the downgrade, we remain a compliant organisation.
"We are pleased that the Regulator acknowledges the cost of our building safety programme. We are confident that we can get back to a G1 by working collaboratively with the Regulator, our stakeholders and customers."