Sean Ellis will advise Dominvs in non-exec board role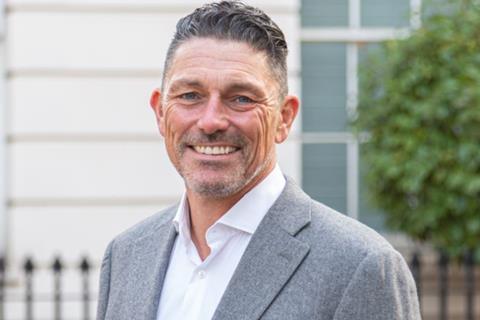 Former Berkeley Group executive director Sean Ellis has been appointed as a non-executive director to the board of developer and investor Dominvs.
Ellis, who was at the Berkeley Group for 18 years, will advise Dominvs on land and planning, strategy, operational efficiency and governance, and forming new joint ventures.
London-based Dominvs plans to expand its £2.4bn pipeline, which includes purpose built student accommodation as well as residential, retail and hotels.
Preet Ahluwalia, principal at Dominvs Group, said: "Sean's experience leading one of the UK's largest housebuilders and his knowledge of residential asset classes and housing delivery will be invaluable as we look to expand our £2.4bn cross-sector development pipeline across the UK.
"Sean will work closely with us as we continue to acquire new residential development sites across the country, build upon the success of our existing joint ventures, and utilise our track record to form new collaborative partnerships."
Ellis was executive director of Berkeley Group for 11 years in his 18 years at the firm, he was also chair of the firm's subsidiaries St James Group, Berkeley Homes Eastern Counties and St William. Fernham Homes announced last month it had appointed Ellis as its managing director.
This is the third senior non-executive director appointment Dominvs has made, with Martin Meech, formerly chief executive of Travis Perkins Properties for 17 years, and Martin Samworth, formerly a chair of APAC/EMEA advisory services for nearly 40 years, becoming board members earlier this year.
The group formed a £50 million residential joint venture with Yorkshire County Properties in 2021. Earlier this year the developer won planning permission for a 14-storey student-housing development in the City of London.
Ellis said: "Dominvs Group sets itself apart as a dynamic, well funded, investment and development company that understands the role of partnerships in unlocking value. The rate at which Dominvs is securing sites, forming partnerships and its deal-making capabilities, makes it an exciting time to join the board Dominvs continues to grow its exposure across the living sectors."