Sean Ellis is joining Fernham Homes after 18 years at the Berkeley Group
South-east builder Fernham Homes has appointed former Berkeley Group executive director Sean Ellis as its managing director.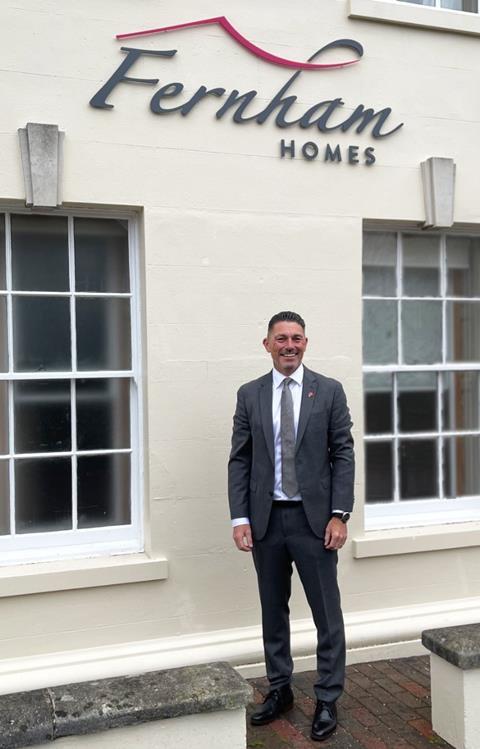 Ellis was at Berkeley for 18 years in total, where he was also chair of the firm's subsidiaries St James Group, Berkeley Homes Eastern Counties and St William. He was an executive director at The Berkeley Group for 11 years.
Kent-based Fernham Homes said their new recruit had "impressive experience" and will focus on delivering the business' planned growth. He will also be a shareholder and sit on the board of directors.
Ellis said he was joining "a business that has a strong reputation and ambition to match".
"When I was approached by the founders of Fernham to acquire equity in the business and to lead the team, I was genuinely excited by the opportunity. I was interested by the prospect of investing in a business which was established over 20 years ago and which has a strong reputation for building premium homes," Ellis added.
"While they are a well-established business, there is an aspiration among all the shareholders to grow to be the housebuilder of choice in Kent."
Fernham, now based in West Malling, operates in Kent, East Sussex and South East London.
Berkeley Group acquired the National Grid's 50% interest in the St William joint vehicle in March and now owns it fully.