Concerns over plans strong among Conservative elected members
Fewer than one in 20 local councillors involved in the planning process believe government reforms, outlined in a white paper in August, will make the planning system more democratic, according to a new poll.
In a sign of the growing political opposition to the government's reform plans, a poll of 315 councillors conducted by Savanta ComRes found that almost four fifths of councillors said the reforms will reduce democratic accountability.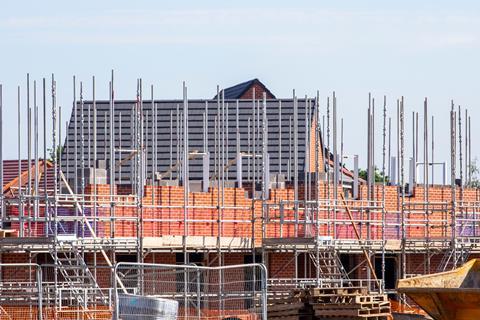 The research, commissioned by public affairs firm BECG, found that the opposition was also strong among Conservative councillors, with 61% saying the reforms were anti-democratic, compared to 78% overall.
This response is despite the fact the government claims, in the Planning for the Future white paper, that its proposals will "democratise the planning process by putting a new emphasis on engagement at the plan-making stage".
Under the government's proposed system, local authorities will have to zone land for growth in local plans, on which developers will be given automatic permission in principle to develop, only having to apply to work out the details, not the principle, of their plans.
The government has said this is merely "bringing democracy forward", by allowing communities to debate the location of development at the local plan formation stage, but some local authority figures have said the plans effectively halve the democratic input of local people.
The research found just 4% of councillors on planning, environment, housing and transport committees - fewer than one in 20 - agreed with the proposition that the government's proposed reforms will make planning more democratic.
The survey also found most councillors – 64% - believed that the majority of the consultation on development plans should take place in each individual planning application, rather than during local plan formation.
The government's proposals sparked immediate controversy when they were launched in August, with many developers welcoming the new approach, but other organisations criticising the government, with the Riba saying it was the "opposite" of what was needed.
The survey comes amid growing signs of opposition from Tory councillors and MPs to the government's planning proposals, which also include a new formula designed to determine housing numbers for local authority areas from Whitehall.
Last week the former chief of staff to Theresa May, Lord Barwell – also a former housing minister – said the housing formula will "very heavily concentrate housing provision in London and the ring of local authorities immediately around London" and that it was "not consistent" with Boris Johnson's "levelling up" agenda.
Earlier in September there were reports that up to 70 Tory MPs are mobilising to oppose the plans, with one, West Worcestershire Conservative MP, Harriet Baldwin, describing the government's approach in a blog as "Stalinist". She said: "We're already building nearly 2,000 new homes each year, but I'm also extremely concerned that another mutant algorithm will lead to us being required to build thousands more houses."