Property services firm Avison Young appoints Walkley to run its UK strategic advisory business
Nick Walkley has been hired by global real estate services firm Avison Young.
The former chief executive of Homes England will start his new role as principle and president of UK strategic advisory at the £134 million-turnover company in September.
Walkley will be tasked with expanding Avison Young's advisory and consulting capabilities and using his experience of delivering large-scale regeneration and transformation projects to "unlock major infrastructure, investment and development opportunities for its clients".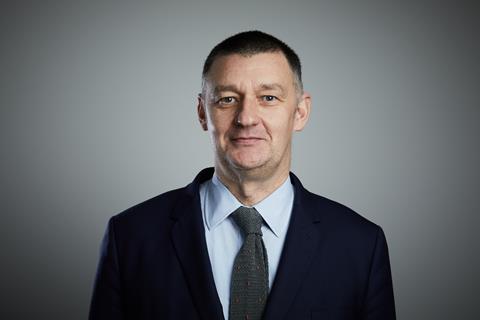 Walkley led Homes England for four years from 2017 managing the agency's estimated £20bn portfolio of loans, grants, infrastructure and land. He left the agency suddenly in February citing undisclosed personal reasons amid rumours of a disagreement with housing secretary Robert Jenrick.
Jason Sibthorpe, principle and president UK at Avison Young said Walkley's "record of building enduring relationships with clients and delivering leading public-private partnerships speaks for itself."
Avison Young acts as an estate agent, planning consultant, development advisor and project manager, for developers across the UK.
Sibthorpe said: "This is all about where regeneration and placemaking meets investment and I have no doubt Nick's unique talents will significantly enhance our full service offering to clients across both the public and private sectors".
Walkley oversaw the creation of Homes England in 2018 out of its forerunner the Homes & Communities Agency, and was responsible for the delivery of 150,000 homes between then and his departure earlier this year.
He switched the agency's focus toward strategic partnerships in 2018, under which housing associations enter into a multi-year agreement rather than applying for funding under a scheme-by-scheme basis. Homes England said in February it has signed 23 partnerships with 27 housing associations delivering 40,000 additional homes.
Prior to being at Homes England Walkley served as chief executive at two local authorities, Barnet Council from 2008 to 2012 and Haringey Council from 2012 to 2017.