Work expected to start on former Network Rail site this year
Eutopia Homes has been given the go-ahead to build 465 homes on a 15-acre brownfield site near the centre of Exeter.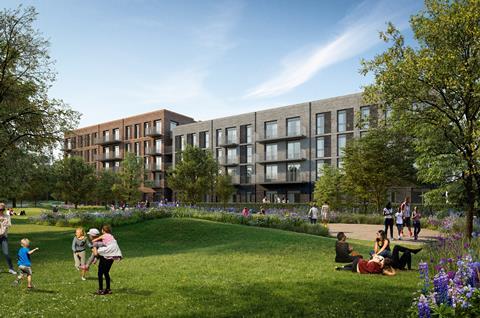 Designed by Darling Associates, the £130m "sustainable urban village" scheme will feature 230 homes for rent, including 57 discounted market rent homes.
There will be 122 units for open market sale and 48 for affordable housing, including social rent and shared ownership.
Two-thirds of the former Network Rail site will be dedicated to green space.
Fewer than 0.4 car spaces will be allotted per home as a further environmental measure and an on-site car club will operate through an app-based system.
The scheme will also feature a cycle path and more than 1,000 bike spaces provided on-site as well as electric car and bike hire schemes
Work is due to start this year.