Specialist first-time buyer developer wants to use the money from Lloyds Bank on its 1,500-home build plan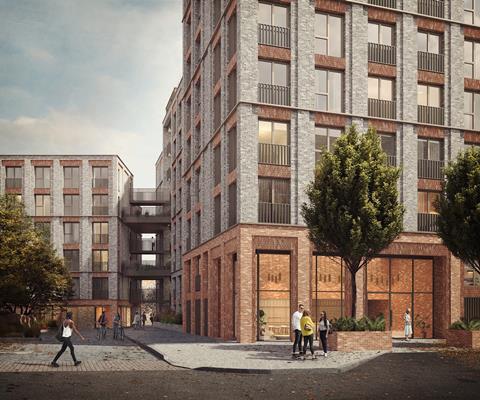 First-time buyer developer Pocket Living has secured a senior debt package with Lloyds Bank for up to £100m to help it build 1,500 homes over the next five years.
This is the developer's third facility with the bank, which has collectively so far funded more than 1,000 homes. Lloyds will continue to be the developer's principle senior leader.
Pocket Living has said that the funding will "drive the continued delivery of affordable homes specifically for London's first-time buyers".
Pocket, which announced a pre-tax loss of £18.9m last year, has said it wants to deliver 1,500 homes over the next five years, which it aims to fund in part through the Lloyds Bank facility.
Finance director at Pocket Living Chris Middleton said the business had around 1,000 homes in its more immediate "forward look plan" which will be coming forward for construction funding over the next few years. He said: "How we fund these homes is critical and this new facility will be part of that solution."
An initial debt facility from Lloyds of £24.2m will fund Pocket's 100% affordable development at Sheepcote Road in Harrow. It will deliver 149 one-bedroom homes that will be available at a 20% discount to market value.
French-owned builder Legendre UK is the main contractor at Sheepcote Road. Pocket has signed an agreement with Legendre UK to provide an unsecured loan of £2.5m million to fund the start of construction, a new form of partnership for the business. The Greater London Authority is providing land and planning funding ahead for the remainder of the construction.
Chief financial officer at Pocket Living Paul Rickard said: "We have built over 1,000 first-time buyer homes with Lloyds Bank and this new funding allows us to not only build on that with up to a further £100m in development funding, but also introduces important new flexibilities that allow us to partner in a new way, including with Legendre UK."