Housebuilder sells part of 1,700-home garden village scheme to JV partner Aviva
Housebuilder Crest Nicholson is to pocket £45m in cash after selling its share of film studio Longcross Studios to its joint venture partner in the surrounding development.
Crest Nicholson said the deal with Aviva, with which it is in a 50/50 joint venture for the proposed garden village development surrounding the studio, will add £10m to its adjusted pre-tax profit in the current financial year, and yield £45m in cash.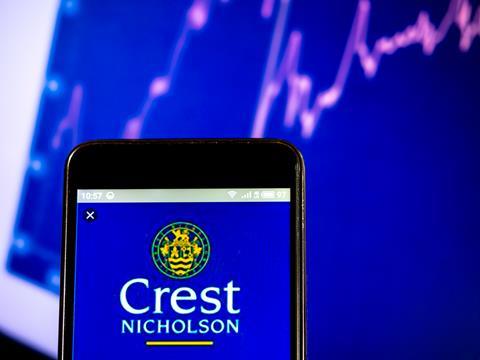 Crest said it is still pursuing plans for the broader 1,700 Longcross Garden Village development, which is one of the sites supported by the government's garden villages programme. Plans include proposals for 850,000 square feet of new commercial floorspace, a new primary school, shops, cafes and restaurants in a new Village centre in addition to the homes.
A statement issued by the £677m turnover listed housebuilder did not say what the sale of the studio to Aviva meant for the future of the film studio itself. Set up 15 years ago on former Ministry of Defence land, the studio has produced major film and television productions, including James Bond's Skyfall, War Horse, and Broadchurch.
In 2017 Crest said it was committed to keeping the studio open for the "foreseeable future" and that it could form part of the commercial centre planned for the garden village scheme.
Crest today said it was looking to reinvest the money raised from the sale in growing the business. It's statement said: "The Board have developed ambitious plans to grow the business over the medium term and the £45m cash inflow arising from this transaction will allow the Group to accelerate its existing strategy and support these future growth intentions."
Crest has already increased previous profit expectations for its current financial year, which runs to the end of October. The firm, which fell to a pre-tax loss of £13.5m in the covid affected 2020 year, said in March it was set to report profit £10m above market expectations following a sharp uptick in sales.