Shares in housebuilder up 5% as it reports strong weekly sales rate
Crest Nicholson said it expects to beat profit expectations for the current financial year, with a near doubling of adjusted profit from its covid-hit 2020 numbers.
The housebuilder said in a statement issued ahead of its AGM today that it expects to report adjusted pre-tax profit – not including exceptional items – of around £85m for the 12 months to 31 October, which it said was almost £10m ahead of the consensus from analysts.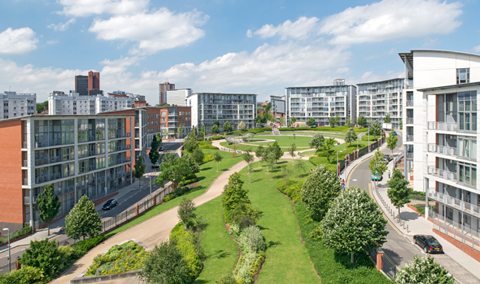 This compares to an adjusted profit of £46m for 2020 as sales were impacted by the spring lockdown following the onset of the coronavirus crisis.
The increase in profit expectations came as the business said it had seen a sharp uptick in sales per site per week since reporting full-year results at the end of January. At that point the business had seen a sales rate of 0.60 sales per site per week since November, which had risen to 0.81 in the past eight weeks.
Last year the firm achieved 0.59 sales per site per week on average across the 12 months.
The uptick in sales is in line with recent indicators which have reported a stronger than expected housing market after a slow January, with a spike in demand following the chancellor's Budget on 3 March.
Crest Nicholson's AGM statement said: "The UK housing market has remained resilient to the impacts of covid-19 and is set to benefit from the measures recently outlined in the Budget, including the extension of the stamp duty holiday and the introduction of government-backed 95% mortgages."
Property portal Zoopla said today it had seen demand for homes increase by 24% in the wake of the chancellor's statement, while supply was still constrained.
Crest Nicholson said the performance meant it was now more than 70% sold for the financial year, up from 55% in January.
Shares in Crest Nicholson rose as much as 5% in early trading following the announcement before falling back to around 2.5% up on yesterday's close by 9.30am.
The firm's full-year results for 2020 saw the business fall to a statutory pre-tax loss of £13.5m after one-off covid costs were taken into account.