Details of 'strategic partnerships' programme confirm expansion to deliver thousands of homes
The government has followed through on a promise to allow profit-making firms and local authorities to enter into long-term funding partnerships to build thousands of affordable homes.
The housing ministry has set out details of its latest "strategic partnerships" programme, a key part of the £11.5bn affordable homes programme announced last autumn.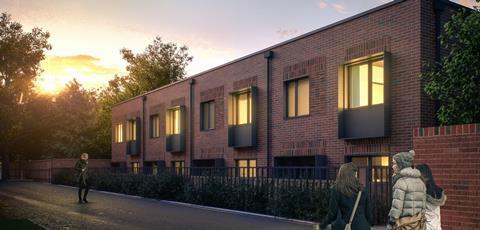 The department said councils and "for-profit registered providers" would be able to sign up to strategic partnerships worth up to £150m if they were able to promise to deliver a minimum of 1,500 homes.
The department also confirmed that strategic partners will have to deliver at least 25% of the homes in their programme using modern methods of construction (MMC).
The strategic partnerships system, first introduced in 2018, allows the biggest builders of new affordable homes to enter into long-term, flexible funding arrangements with housing quango Homes England in return for increasing the rate of housing delivery.
So far, Homes England claims to have signed 23 partnerships with 27 housing associations, delivering around £1.8 billion grant investment and over 40,000 additional affordable homes.
Under the previous version of the system, however, only not-for-profit housing associations were able to sign up to become strategic partners. The details now published confirm that "for profit" registered providers and local authorities will be able to enter into the flexible funding arrangements.
However, whereas housing associations will be able to bid for a maximum of £250m of long-term funding – which runs until 2028 – profit-making developers and councils will only be able to bid for a maximum of £150m.
Former Homes England chief executive Nick Walkley first revealed the body's intention to allow "for-profit" providers and councils to bid into the programme in November last year, however until now there has been no detail available as to who exactly will be eligible.
The government said that bidding for the programme is set to begin in March, with a six-week window for applicants to prepare their bids for funding.
The ministry also revealed details of how bids will be assessed, saying that 50% of the scoring will be determined by value for money, with 30% of scoring against the ability of a scheme to deliver on Homes England's strategic priorities, such as MMC and use of the National Design Guide.
The final 20% of the scoring will be based on the ability of the proposal to deliver homes for affordable home ownership, with an overall assessment also made of the deliverability of the programme.
The government said that schemes funded through strategic partnership must start on site by the 31 March 2026 and be completed by the 31 March 2028 with focus on ambitious levels of delivery in the first five years of the programme.