Former Network Rail finance director Yomi Okunola leaves the housing association, with Susan Hickey stepping in as interim
Notting Hill Genesis's chief financial officer Yomi Okunola has left the organisation after less than two years in the role.
Okunola joined the housing association which owns and manages more than 66,000 homes in August 2021 having previously held senior roles at Network Rail.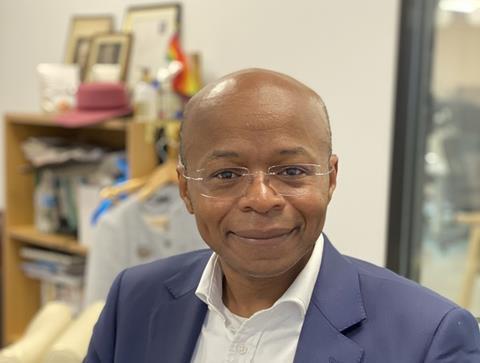 "We are grateful to Yomi for his positive contributions to Notting Hill Genesis since August 2021 and for his part in ensuring we remain a financially robust organisation with significant liquidity, despite the challenging external environment," a spokesman for Notting Hill Genesis said in a statement.
"We wish him all the best for the future." No reason was given for Okunola's departure.
Before joining Notting Hill Genesis, Okunola served as capital finance director of Network Rail's southern region. Before then he worked for developers and managers of real estate, serving as finance director at both build to rent specialist Greystar and IVG UK, the owner of the Gherkin in London.
He has also held finance and strategic roles at investment bank UBS, private equity real estate fund Patron Capital and mixed-use developer Argent. He also founded a charity in 2009 which promotes Christian education and the alleviation of poverty.
>>See also: Notting Hill Genesis appoints sustainability director
>>See also: Green light for Notting Hill Genesis' Aylesbury Estate makeover
Susan Hickey will act as interim chief financial officer while the recruitment process takes place. She has 20 years of housing industry experience having recently been interim chief executive at Swan Housing Association, and having spent a decade as chief finance officer at Peabody.
"We are pleased to have secured the services of Susan Hickey, who will start with us today as interim chief financial officer," the statement said.