Suburban build to rent start up to deliver 110 homes in schemes in Essex in Hampshire
Suburban build to rent start up Leaf Living has announced plans to deliver 110 homes across two developments in Essex and Hampshire in partnership with established housebuilders.
The deals will see Leaf deliver 68 private units for rent at the 54-acre Gardiners Park scheme in Basildon with Cherry-family housebuilder Stonebond, and a further 42 homes for rent alongside housebuilder Drew Smith in the North Whiteley Urban Extension in Hampshire.
Leaf was set up last year by investment partners Blackstone and Regis Group – also the backers of "for profit" social landlord Sage – and will make an investment of £34m in the two schemes.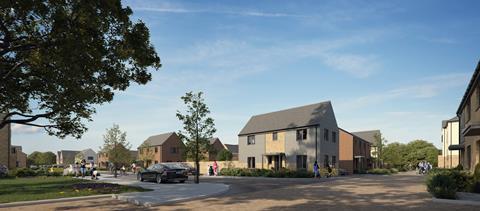 Will Montague, interim chief executive of Leaf Living, said: "We are excited to announce these two new agreements with some excellent delivery partners. We are investing significantly in our pipeline, and these agreements are a clear demonstration of our commitment to delivery and expanding the business".
Part of the rationale behind Leaf is that it can partner with Sage Housing to acquire s106 units from hosuebuilders, thereby enabling the disposal of the entire scheme.
Leaf says it is focused on delivering "high-quality, new-build single family housing accommodation".
The deal over the Gardiners Park scheme follows the sale of the land to Stonebond earlier this month by promoter Inland Homes.