Exclusive ranking of UK's biggest housebuilders by revenue shows Taylor Wimpey slip to fourth
Housebuilder Barratt has topped Housing Today's ranking of the UK's Top 35 housebuilders by turnover, produced exclusively in collaboration with sister publication Building magazine.
The list of the nation biggest housebuilders, based on the published audited accounts of the sector's leading players, records the impact of the covid crisis on a number of the firms, with under fire Taylor Wimpey slipping down to fourth in the list, after Persimmon and Bellway leapt up to second and third respectively.
The last time the figures were compiled by Building, in 2019, Taylor Wimpey was second place with turnover of £4.1bn, but in its latest accounts, for the year to December 2020, it recorded revenue of just £2.8bn.
>> Click here for Housing Today's in depth analysis of this year's data <<
>> Click here to see the full tables for Housing Today's Top 35 UK housebuilders ranking <<
However, the tables have this time been significantly affected by the timing of individual companies' year end dates, with Taylor Wimpey among a number whose December year ends mean their figures cover the spring 2020 lockdown period in which sites and sales offices were closed. The accounts of some firms, such as Barratt and Bellway, whose financial years run to June and July, cover only the buoyant post-lockdown boom period and include nothing of the period of industry shutdown.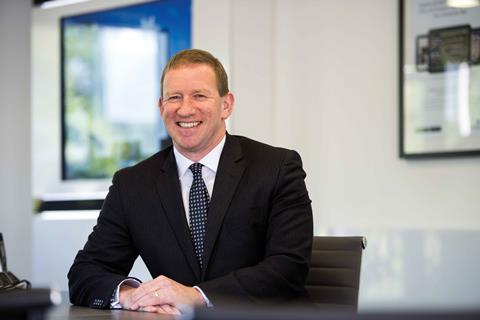 Barratt topped the list with turnover of £4.8bn, derived from 17,243 completions. However, second-placed Persimmon was actually the most profitable, both in terms of the actual amount of operating profit generated, of £863m, but also in terms of its operating margin, which was 25.9%.
Analysts suggested Taylor Wimpey was likely to recover at least some of the ground lost to Persimmon and Bellway in its 2021 results.
London-focused Berkeley Group recorded the highest profit per house, of £178,000. Nine of the top ten housebuilders in the list were listed companies, if you include 10th place Cala Homes, which is not listed under its own name but is wholly owned by listed insurance giant L&G.
Bloor Homes, which was ranked on its figures to June 2020, was the highest placed privately-owned housebuilder, rising three spots from 11th place to 8th.
Others to perform well included Hill holdings, which raced up from 20th in 2019 to 13th, and Avant Homes, which rose from 17th to 14th.
The biggest faller in the tables was retirement builder McCarthy & Stone, which dropped from 14th place to 24th, after it saw the biggest percentage revenue fall of any on the list, of 68.3%. Churchill Retirement saw the second biggest percentage drop in its revenue, with a 56.2% fall, pushing it from a ranking of 29 in 2019 to prop up the table at 35th spot this year.
Taylor Wimpey's drop came after it has been under fire in recent weeks for its performance before and during the pandemic, with activist investor Elliott Advisers last Friday publishing an open attack on the firm's management, and accusing it of displaying the "worst financial performance during the Covid-19 pandemic."
However, Jennie Daly, group operations director at Taylor Wimpey, disputed that interpretation, saying the firm's decision to raise money from the stock market during the first lockdown in order to invest in land, would prove to be the right decision. "In 2020 we prioritised health and safety and well-being and very much had the employees in mind. Perhaps we could have pushed harder but we don't regret it," she told Housing Today. "But I'm even happier today with the decision we made to go out into the land market, which will really drive volume improvement from 2023."
To read the full analysis of the results, click here, and to see the full sortable tables, click here.
The tables are compiled for Building and Housing Today by Hewes & Associates.