Housing associations BPHA, Futures Housing Group and Flagship Group have named David McQuade chief executive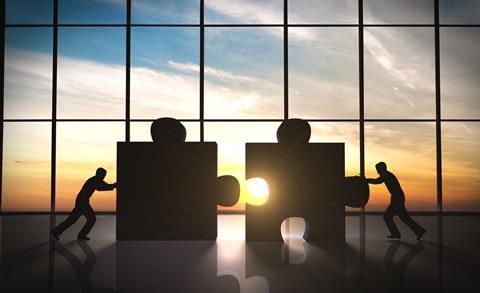 Three housing associations in merger talks to create a £370m-turnover organisation have named who will lead the new organisation, if it goes ahead.
David McQuade, currently chief executive of Flagship, will be the new CEO and has been appointed as chief executive designate.
Peter Hawes, Flagship chair, has been named chair designate for the merger and Mike Stevenson and Paul Leinster will be vice chairs, who are currently Futures chair and BPHA chairs, respectively.
McQuade said: "Discussions are progressing very positively on how a new, combined larger organisation can achieve the shared priority of local delivery of enhanced customer service and homes, that will make a difference to more people faster. All three organisations have closely aligned values, vision and ambition for the future."
The three organisations collectively manage over 60,000 homes in central and east England and say they want to "combine their expertise and capability to enhance the provision of housing and local services in the area".
All three organisations have strong credit ratings - BPHA (A+, S&P), Flagship (A2, Moody's) and Futures (A+, S&P).
The organisations will continue to share updates as discussions. Any agreement will be subject to approval by each housing association's board.
The three associations built nearly 1,000 homes in total last year.