Architect HTA says 546-home Croydon tower sets new standards of construction efficiency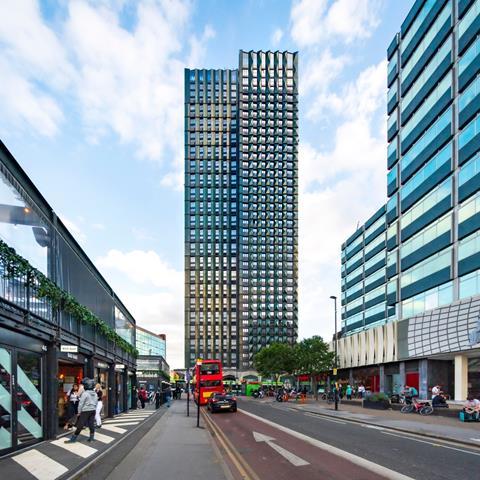 Architect HTA Design has said the completion of the world's tallest modular tower in Croydon sets new standards of construction efficiency for high rise housing.
The architect behind the 135m Ten Degrees build to rent scheme for developer Greystar said the project went from first concept sketch to handover in just over three years.
Consisting of a pair of 38- and 44-storey conjoined towers located next to East Croydon station which had been vacant for decades, it was assembled using ready-built pods stacked on top of each other like "giant Lego blocks".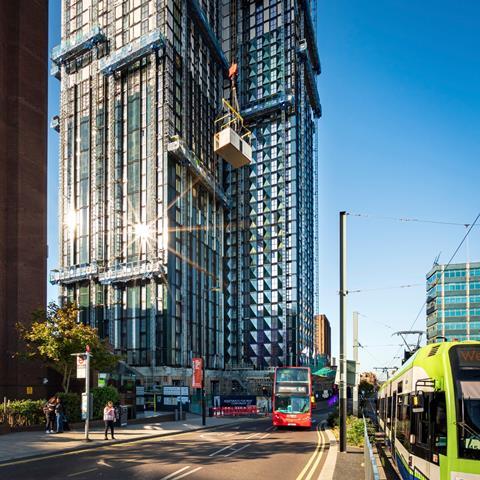 Its 546 one- to three-bedroom build-to-rent apartments are now available with the development also including a rooftop gym, sky lounge, co-working space, private dining room, games lounge, cinema room and even a pet spa.
HTA managing partner Simon Bayliss said that the towers, which feature angled facades fitted with glazed terracotta diamonds, "challenge perceptions that modern methods of construction need be a limit on design quality".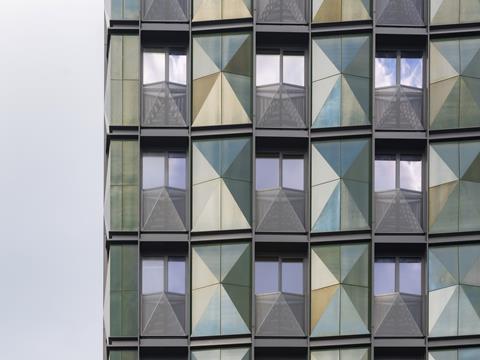 Building the scheme at speed required extensive use of 3D printing for rapid prototyping through the design stage.
Bayliss added that the design was heavily influenced by local buildings including Richard Seifert's brutalist 1970 landmark No1 Croydon.