Housebuilder has planning permission for 361-home scheme
Essex-based housebuilder Weston Homes is to redevelop a car park in Harlow into a 361-home, 11-storey housing scheme.
The firm said it had completed an acquisition of the site from Land Charter Homes and was now pushing ahead with the £93m development, which has planning permission.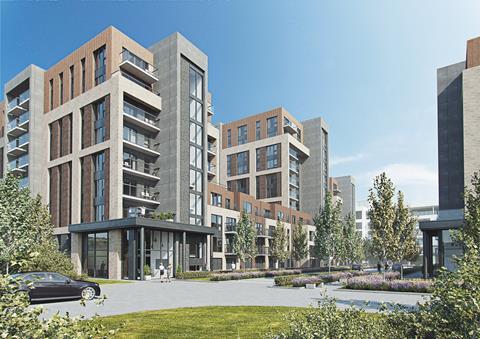 Weston Homes said the brick and glass-fronted Edinburgh Way scheme would include public realm, landscaped podiums and pedestrian access to Harlow town centre.
It is being developed on the site of the former Pearson Education car park in the Essex new town.
Bob Weston, chairman and executive of Weston Homes, said: "We expect this high quality scheme to set a new standard for development in the Harlow area and are delighted to be expanding our portfolio into Harlow with this great scheme."