Warrington-based housebuilder says market remains resilient as forward sales jump by 50%
Housebuilder Wainhomes saw profit drop 13% in the 15 months to September last year as the coronavirus crisis forced it to shut sites in the spring.
The Warrington-based firm, which operates across the North-west, South-west and in the Severn Valley, reported a profit of £32.6m for the 15 months to September 27, on expanded revenue of £251m, after deciding to extend its accounting year by three months.
In 2019, the firm recorded a profit for 12 months of £37.5m, and revenue of £219m.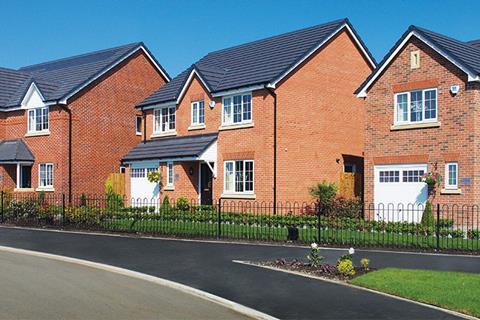 The firm said in accounts filed at Companies House that the drop in operating profit margin, to 13.7% from 17.7% was driven by the impact of covid-19 and the costs of changing operating practices for social distancing. It was also hit by supply chain cost increases and "continued investment in the Severn Valley region".
The firm stopped most construction and sales activity between March and June last year, reopening with initially reduced site activity.
Notwithstanding these difficulties, Wainhomes said the market had remained "relatively resilient" during the period, with forward sales growing by more than half, to £93.7m, up from £61.8m in 2019.
The firm said it had continued to increase its pipeline of development opportunities in the year "to ensure future growth of the business".
Wainhomes was set up in 1973 by entrepreneur Bill Ainscough, who also owns commercial property business Network Space. He is related to Gerald Ainscough, who separately set up the eponymous crane hire company.