Unite and GCP suffer share price hit as Cambridge abandons face-to-face teaching for next academic year
Shares in student accommodation providers Unite Group and GCP Student Living have fallen sharply in recent days on fears that universities will not restart face-to-face teaching in September.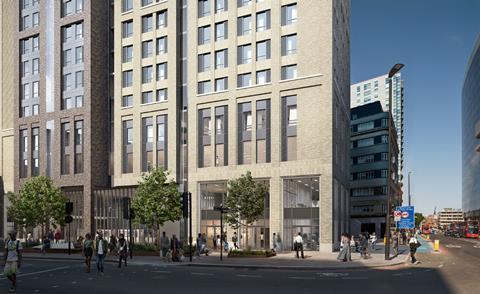 Earlier this week Cambridge University became the first to confirm it will not offer face-to-face lectures for the whole of the 2020-21 academic year, leading to speculation that students will stay away.
Shares in Unite Group have now dropped 10% since peaking on Tuesday, while shares in GCP Student Living have fallen 8.5%. Together the two firms own around 75,000 student lets, with Unite due to build premises for more than 3,500 more students by summer 2021.
In April Unite admitted that while it had managed to restart construction work on all its current schemes after an initial stop during lockdown, completion of schemes totalling 2,257 beds for this autumn had been delayed.
It said then that it was focusing its marketing on UK students given the expectation that foreign students will stay away, but this week's announcement from Cambridge is likely to increase fears that UK students will also stay at home.
In addition, the Scottish Government today published a bill which included measures to ensure that students are able to get out of contracts for student housing for covid-19-related reasons. Unite has waived fees on the final term of students' contracts this year, but many other smaller providers are holding students to their contracts.