Student accomodation provider falls to half year loss following impact of covid crisis
Student housing provider Unite has fallen to a £74m loss in first half results reflecting the drop in value of its property portfolio in the wake of the covid crisis.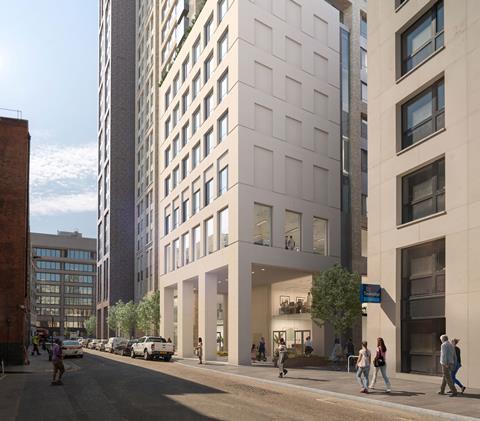 In addition the firm said it will not be able to complete work on two developments supposed to be ready for the start of the academic year in September because of the lockdown construction hiatus earlier in the year.
The firm reported a loss of £74m in the six months to June after being forced to reduce the value of its existing properties by £138m during the period. It says it expects revenue from rents next year to be 10-20% down on this year due to lower occupancy, shorter tenancies and rent reductions.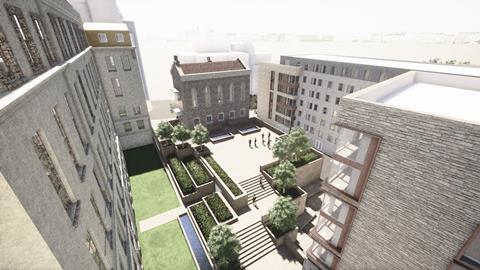 Unite has already announced the deferral of its two development schemes previously due to complete in time for autumn 2021. Construction on these schemes – Middlesex Street in London, and Old BRI, Bristol (pictured, right), will only recommence in January next year.
In addition, it said today that two schemes due for autumn this year will not now complete until the end of the year.
The schemes, First Way in London and Artisan Heights in Manchester, are due to provide nearly 1,300 beds, and will now only be able to accept students from January next year. In the interim Unite said it will provide alternative accommodation for those with reserved places.
However, Unite said it is pressing ahead with its existing development programme and had signed a deal for a 300-bed scheme in Edinburgh, and was in the process of agreeing deals for two further schemes with a development value of £250m.
While the firm said it was continuing to target delivery of around 2,000 new bed spaces a year, the size of the firm's development pipeline fell by 18% to 5,370.